Discussion Starter
•
#1
•
Well let me say this first of all....
Just because it was raining doesn't mean it wasn't a great weekend! Those of you who haven't been before should consider that the weather had an effect on the show, but the fun had outside the "cars" side of things was brilliant as ever!
Preparation for me started on about Tuesday because I needed to get all the VxON Equipment that I seem to accommodate in the car when I wasn't at work
So Friday morning for me started with a quick trip to Tesco to stock on last minute rations that had been forgotten after Wednesday's trip... ie Red Bull, cereal, milk and kitchen paper. And petrol
Following that, I headed up to Croydon to MachineMart to collect "Jenny" the new VxON Generator, as well as a set of floodlights... these would come in VERY handy later on. Stupidly, I didn't take a photo of how full the back of the Carlton actually was.
Then on to Toddington! Met up with Ayden, Phil, Emma (skullcandy) and then Matt, Rob, Pippa, Mark, Morph, Woko and Becki, and the Belgians. All was good, and so off we headed to Santa Pod. Weather - had been raining a bit at Toddington but was dry when we got to Pod. New thing for me, was a bit of a queue to get into venue, as normally turning up on the Saturday the gates have been open some time.
Anyway, we conquered a vast camping area and quickly cordoned it off with cars and tents, and erected the flag! Phil's Massive Tent was quickly erected, and I "parked" my tent...
Got the beers out, did some cooking....
More and more beer was consumed, as well as lots of food (including cheese) and we got chatting to the Belgians with their awesome old school Opels... they taught us some new words (Schwaffelen?) and shared some beers...
Next morning, rain had been falling and the ground was rather boggy... so even though we were up at 7am, we didn't get over to the stand until about half 8. Poor Eddy and Hayley had been waiting there a while... but then we all started parking up and things were looking up, the rain was a bit less intense, there was bacon cooking on Eddy's stove, I was happy. The cars...
VxON's Flagship: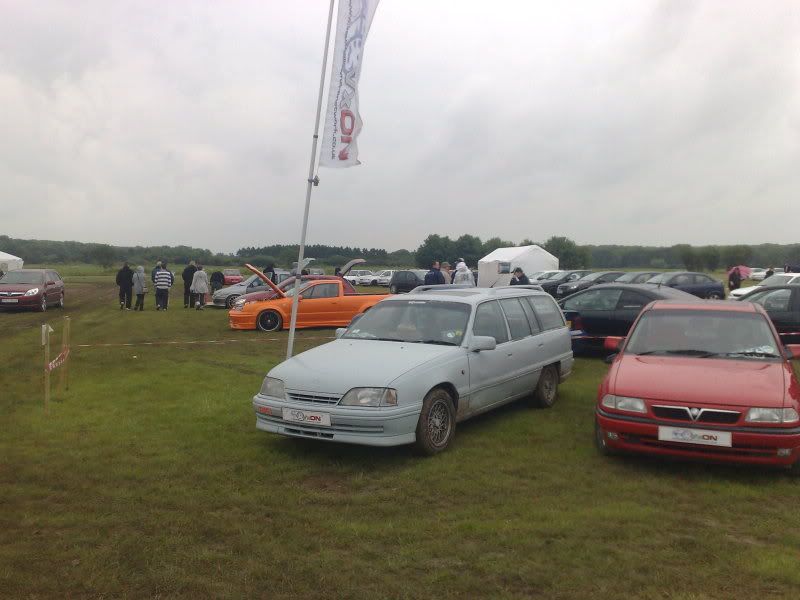 My favourite of the Belgian's Opels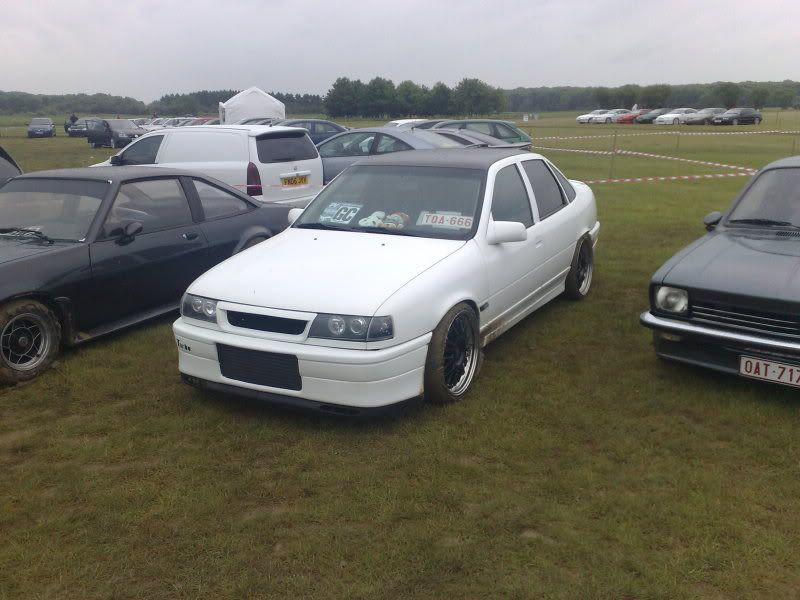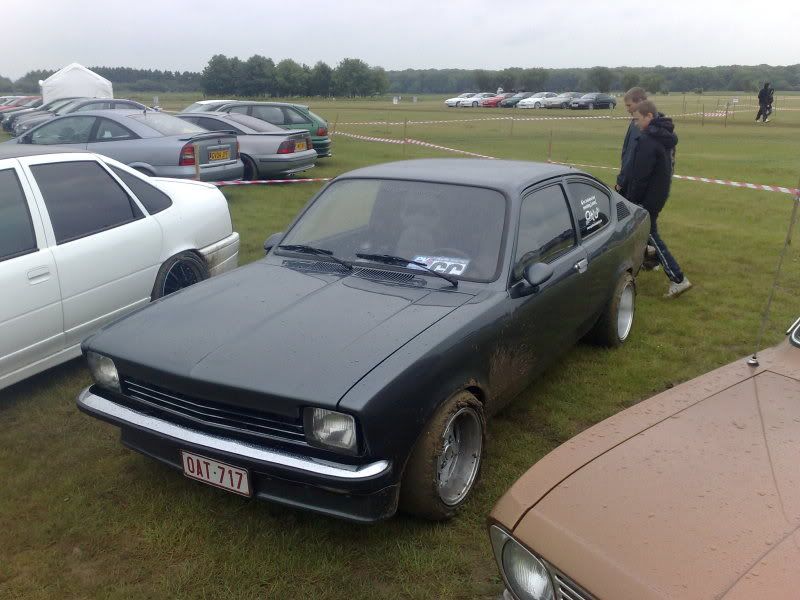 Vintorez's Astra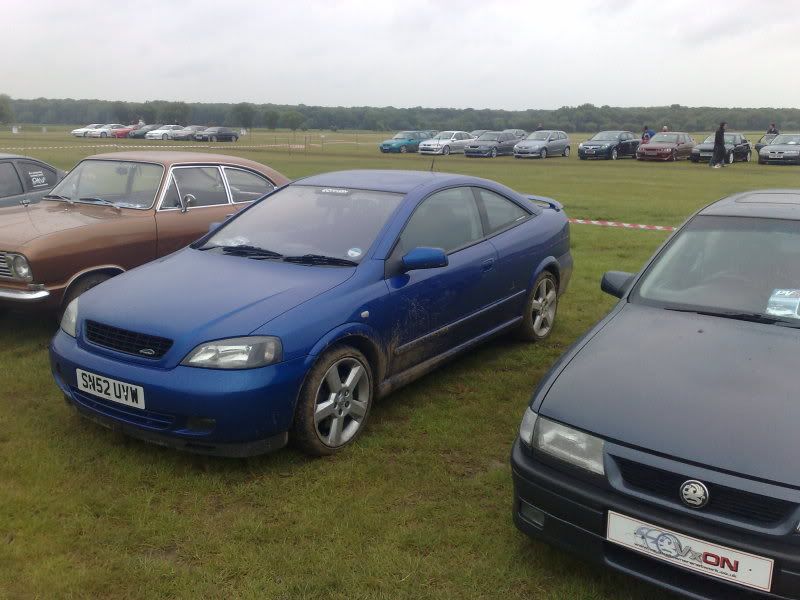 Tony's (HimselfUnknown) LPG Cav
Emma's (SkullCandy) Vectra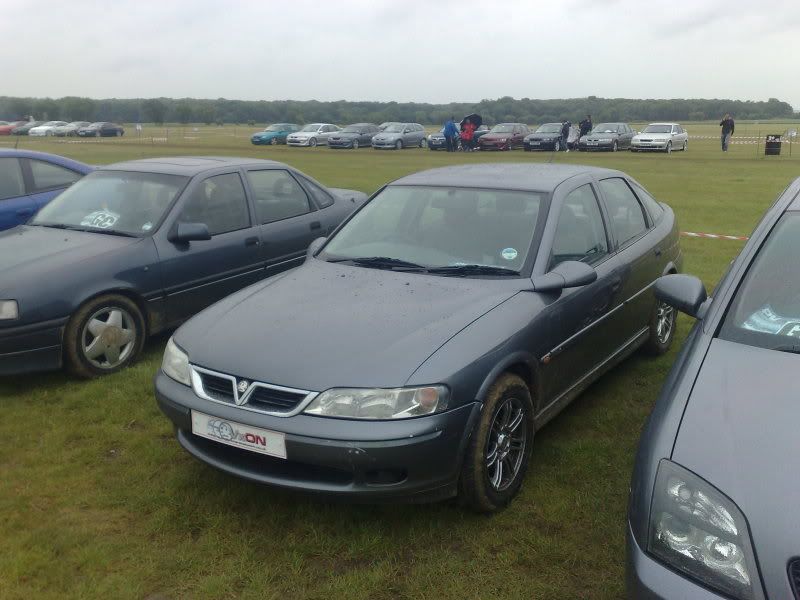 I forget who's Vectra C this was, but it looked quite nice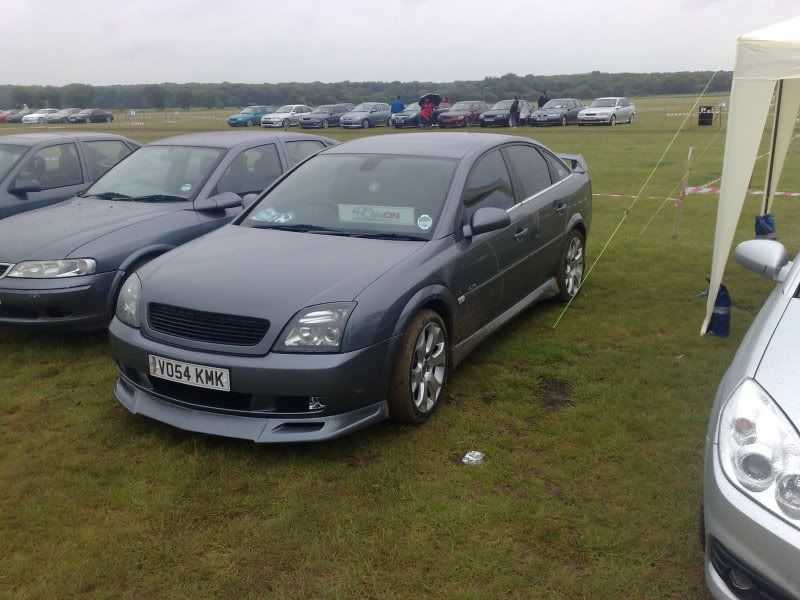 Eddy's Vectra with the rare option of a Gazebo added on
Phil's (Stoneshed) Signum... not many of these at the show
Morph mending his Cav (the first time)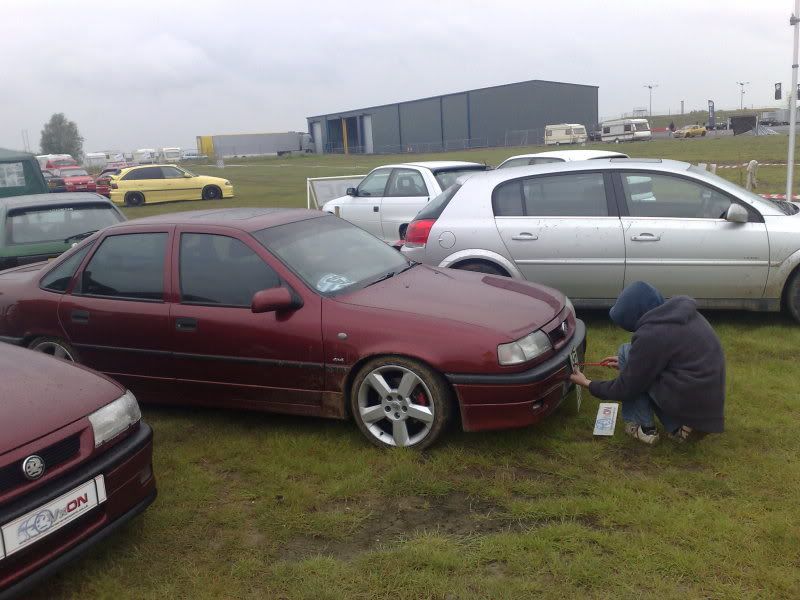 Travis's (CavHopper) new Turbo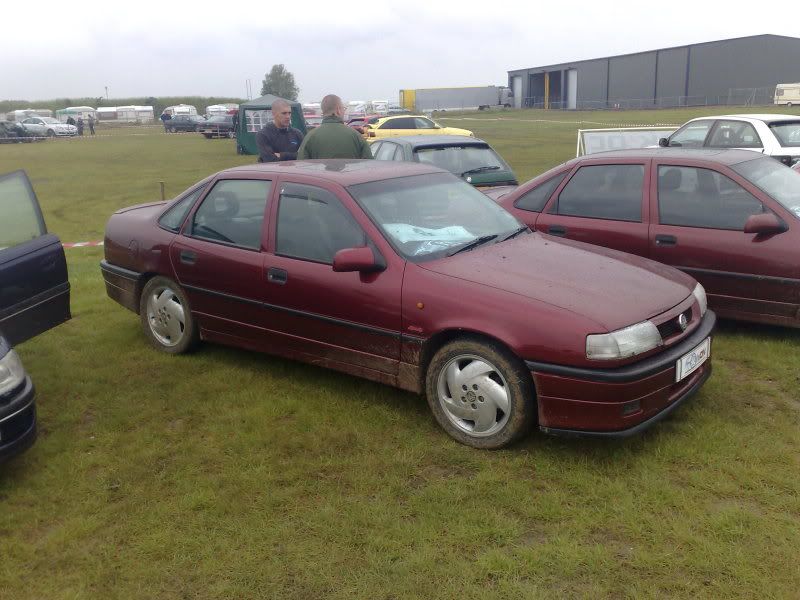 Ayden's (formerly Phil's) MV6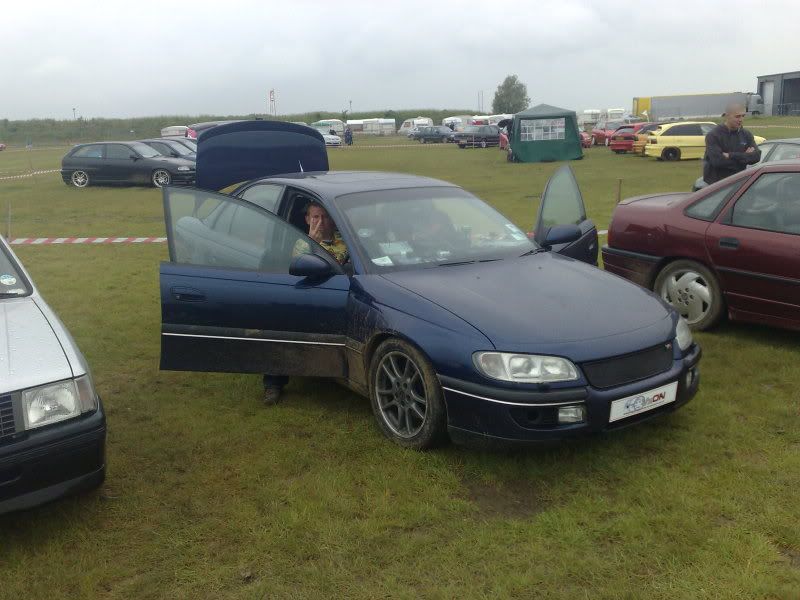 Mark's Nova (for sale -£900 ono)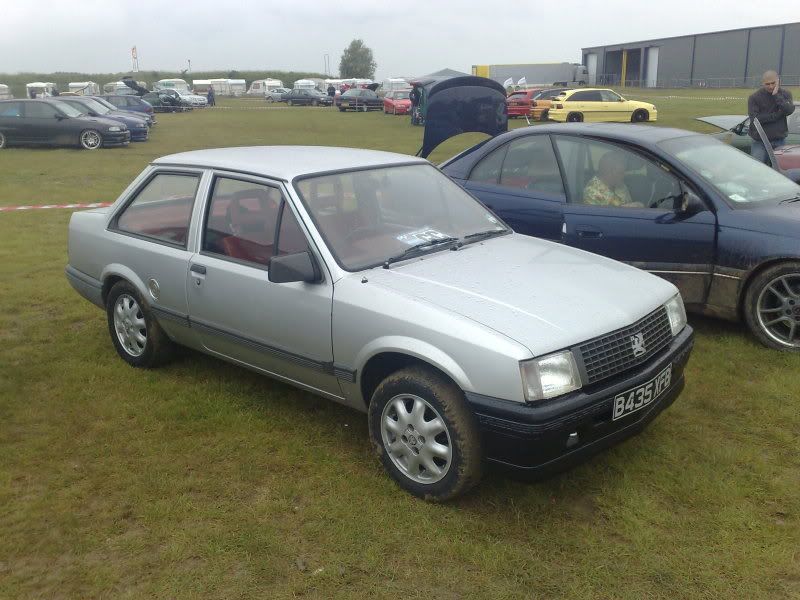 Woko's Corsa
Rob's (Blotto) Omega
Matt's (LSI) 4 week mad dash WIP Cavalier LS Redtop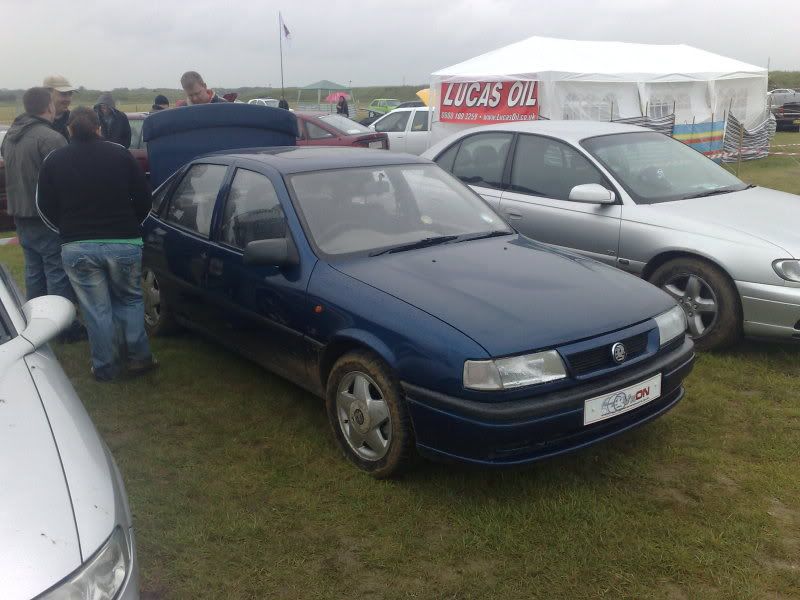 and finally Stuart's (erroneusbogz) Vectra - he got stuck in the mud rather badly..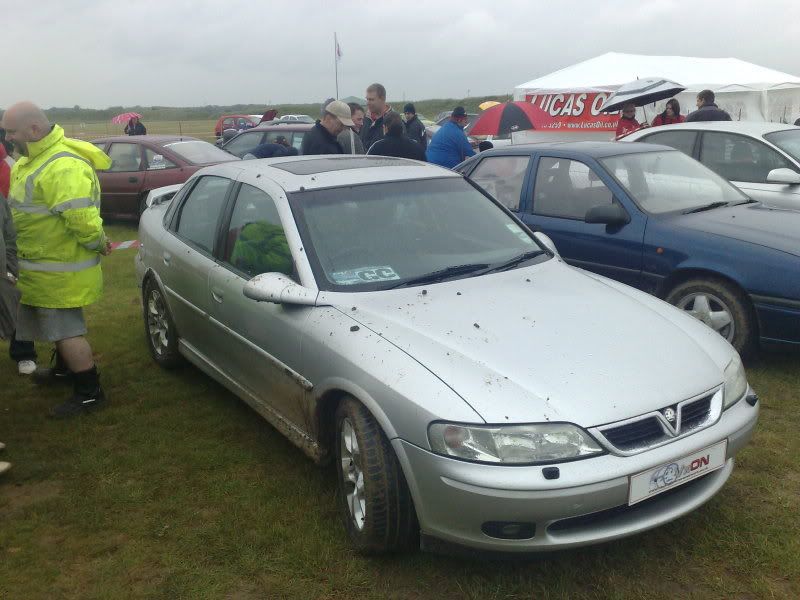 Off around the show, it did look as if some people hadn't made much of an effort, though I saw some avid polishing going on on the "Park and Pose" stand
Nice VXR8 Bathurst Edition
Irmscher Insignia... not bad...
Rear engine Nova...
Very tidy Nova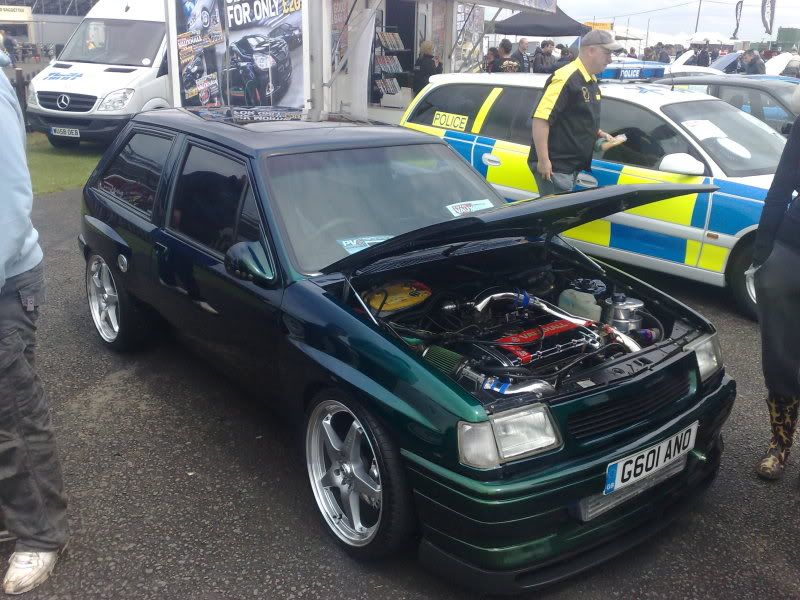 Big turbo on this Nova... which was also very quick on the strip..
Saturday night, we went back to the campsite in order to claim our massive spot back before it was stolen by late coming campers... which was fortunate because we got there just in time and there were definitely more people about. Jenny was turned on, and the BBQ was re-lit (well, actually, it was still hot from the night before...) and more meat was cooked.
Then myself, Phil, Ayd and Mark went on a clunge hunt! We went to the beer tent, the big top, but didn't find any. Pippa turned up, which was nice, and learnt all about clunge hunting as well...
Phil was practising his moves...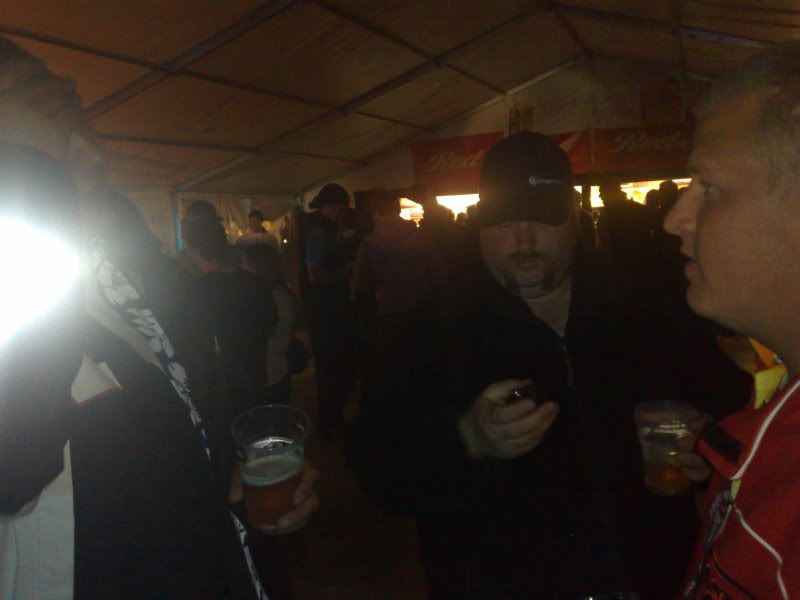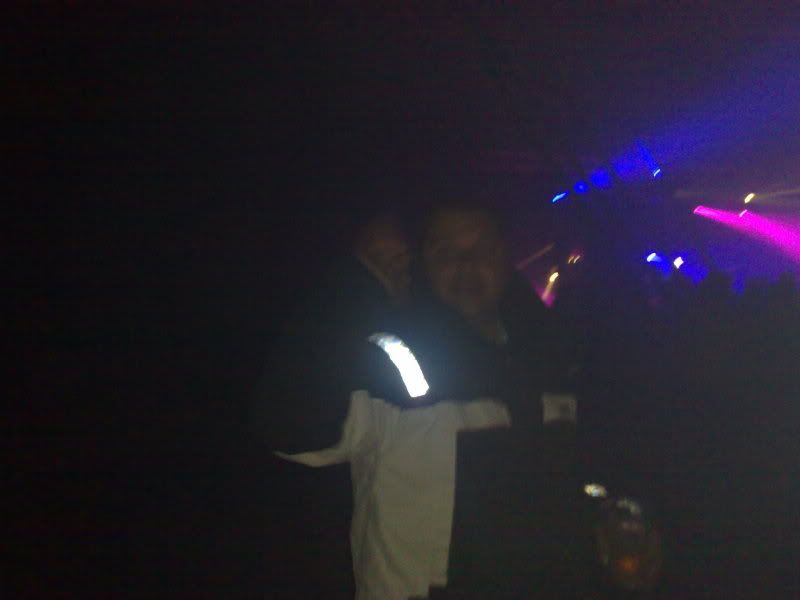 Look cool guys!!!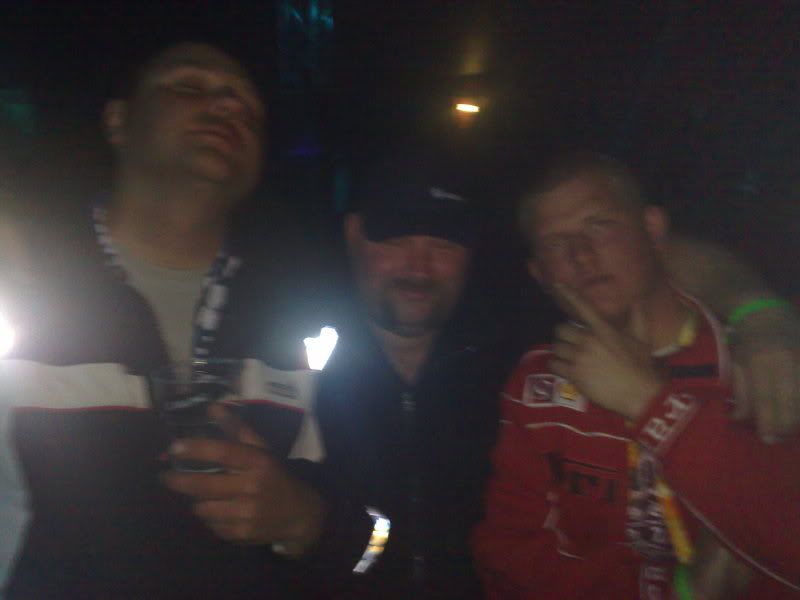 And following this, we went to the VIP bar and I hit my head going in (well, I wasn't looking where I was going I was looking at the girls... who were quite tasty, but no photos allowed...
However, Phil got chatting to one of the girls about skin cancer and melanoma while she was stark naked in front of him...
Eventually got to bed about 3am and it was still not raining. Had some bizarre dreams... woke up at 7.30am to a downpour and a hangover...
Same as Saturday morning, a bit awkward to get round to the stand because it was wet, but it was really raining and the wind made it quite unpleasant outside, though once again the Vectra gazebo was very useful! Even though I could see the was clearing up, a lot of people were leaving. The fact we were on the grass was a blessing and a curse, had we been on tarmac, we'd not have been able to peg the gazebo down and not been able to keep try, but on tarmac we wouldn't have got so muddy, though there were some epic puddles going on.
At about 11.30 the weather DID try up and the rain stopped, the sun came out eventually
Went for a bit of a walk, and Mark pulled...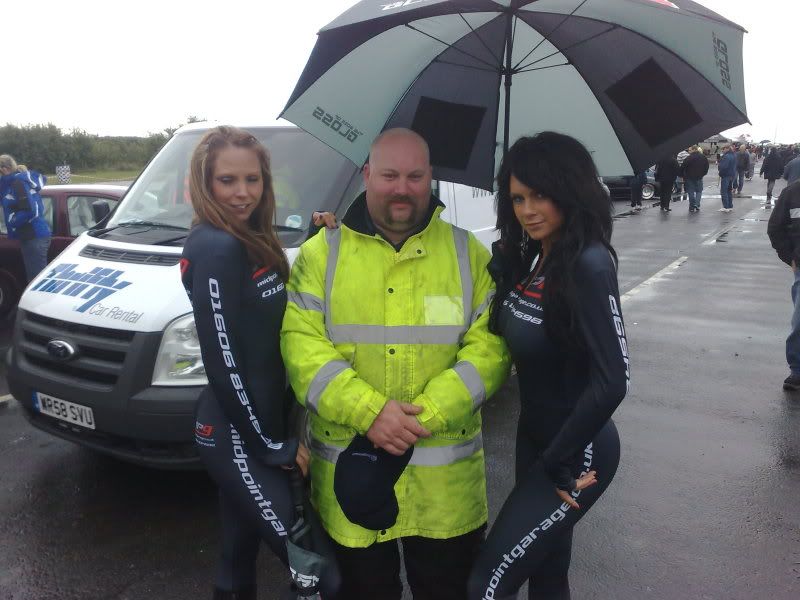 Found a Bedford CF van...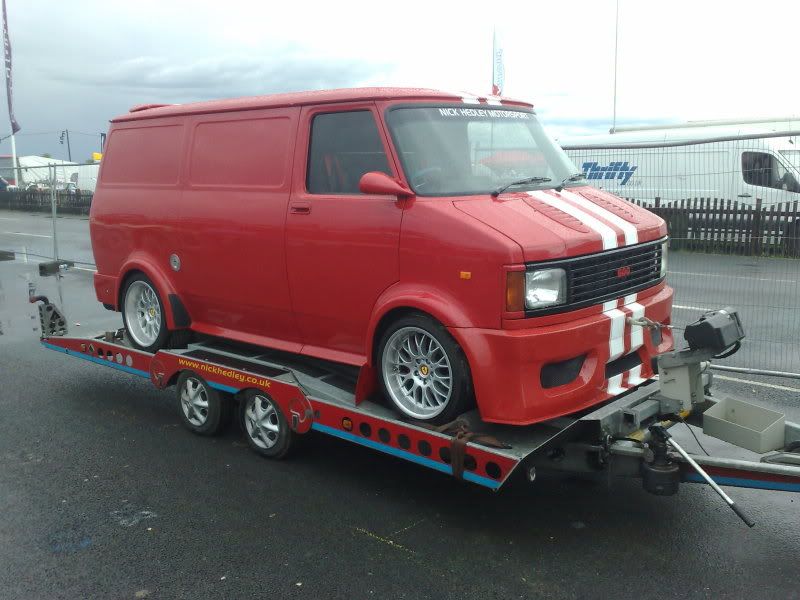 With a 700bhp Cosworth engine underneath!!!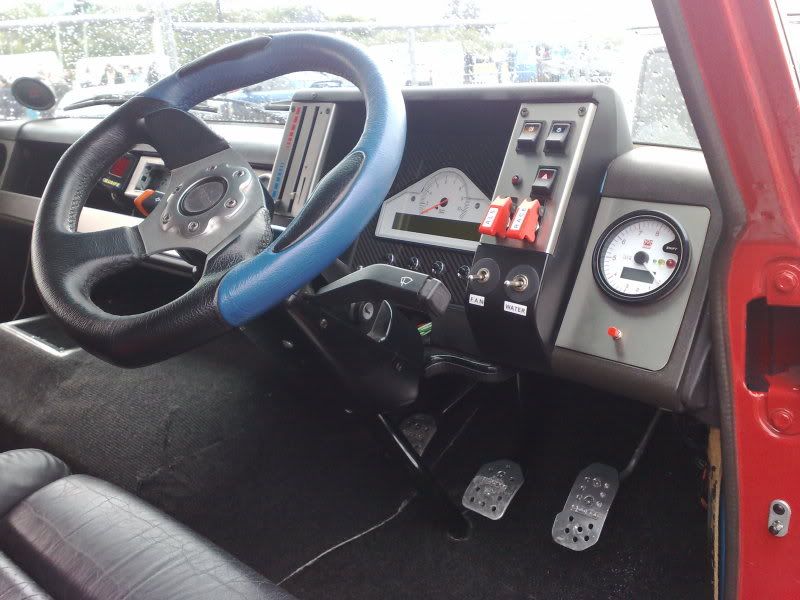 VXR8 Bathurst S Edition (Supercharged)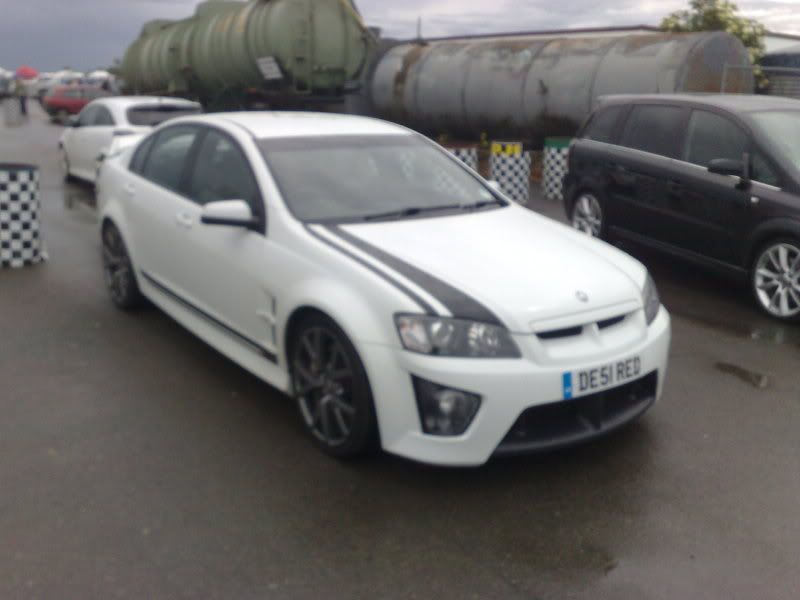 Phil got a sticker from the Mabungoes
Sunshine out! So we watched some action on the stip...
l-r Matt (LSI), Becki, Woko (woko) and Phil (Stoneshed)
And finally, a Maloo...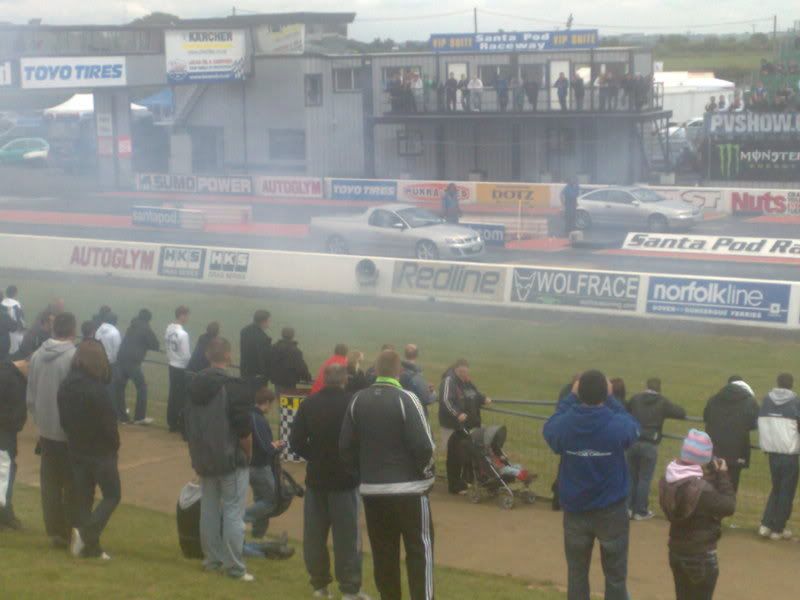 Overall, I had a fantastic weekend, as ever. Left about 4 and got home quite easily in a couple of hours..
Was good to see people again, and meet new faces Emma, Owen and Ira, the Belgians and Stu
Even with the rain, everyone should come along! A great thanks to Matt for so much organising, Eddy for all the bacon/chips/coffee etc... and everyone else for the laughs!
And finally, if anyone has food poisoning, I suggest you speak to Santa Pod management, and if anyone wants a BBQ chef I'm available for weddings, birthdays and Bar Mitzvahs!