Discussion Starter
•
#1
•
Well, I'm not that wet anymore, though my stuff still sort of is.
As the owner of "Most Photographed Car Of Trax 2008"* I had an enjoyable drive up to Toddington in the Carlton, children pointing, revs not picking up much thanks to limited accelerator travel.. then spot a familiar looking Vectra... ooh its Ayden...
Anyway, follow him/lead him for a bit until we hit some traffic and the Carlton overheats... viscous fan has broken... think there is a leak in the radiator but not necessarily... could have just been the overflow drain spewing steam out...
Anyway, get to Toddington, grab a sandwich and chat to Phil before heading off to Billing. Where we set up camp, Phil erects his new Massive Tent, but I have a Gigantic (non waterproof) Gazebo... under which we can stand and drink beer, and then light a BBQ.
After much questioning of his sexuality over the telephone, Nick decides to come camping after all, brings his cousin with him, and they turn up. Also turning up are Jayne and Tony.
And some Venture Scouts, who also have tents, gazebo and clunge... hmmm... perhaps...
So camping, cooking on the BBQ, nearly burning down the gazebo and then off for some beer at the bar, bit of a walk in the rain but we're good. When we get back - the scouts have gone! World's best known campers can't handle a bit of water on the ground... wimps!
Early this morning, got up, took down the camp and set off for Silverstone. Saw someone nearly go into the back of Jayne's car... some nobber in a Corsa... he misses, just.
Queueing to get in allows to Carlton to overheat a bit more as well, so when I finally make it to the stand, I pop the bonnet. And we prove something: If you park at a modified car show with your bonnet open, people WILL come over and have a look to see what is in there assuming its something awesome. Instead, it was just a standard, dirty, 20NE. hahahahaha!
Wet weather, so not many pictures..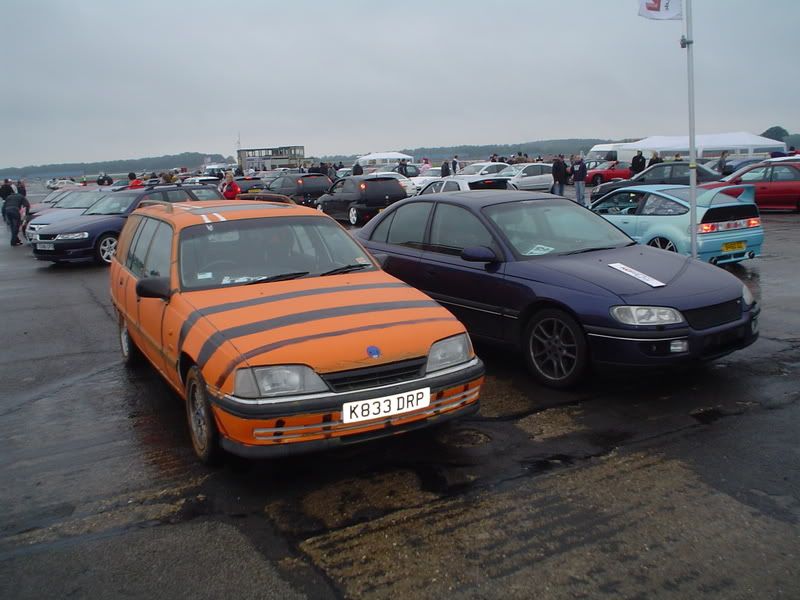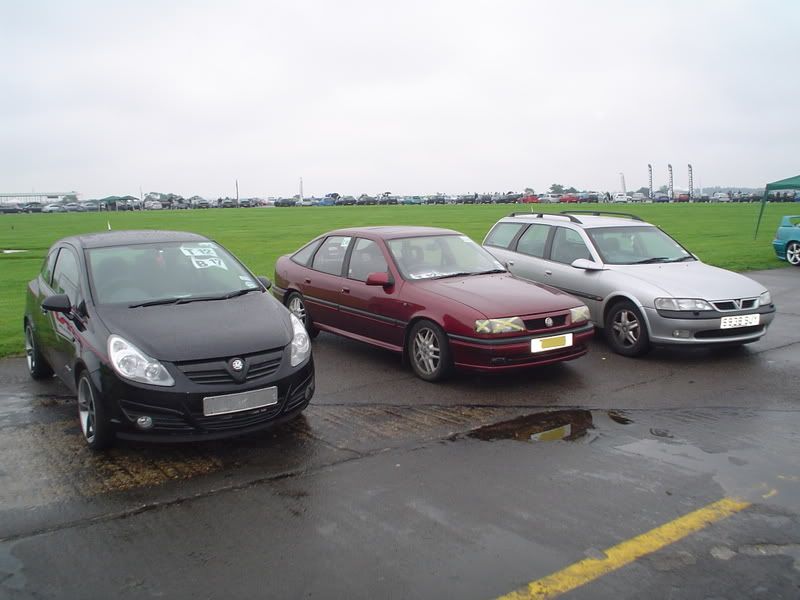 Pimpin'... Overfinch RR Sport...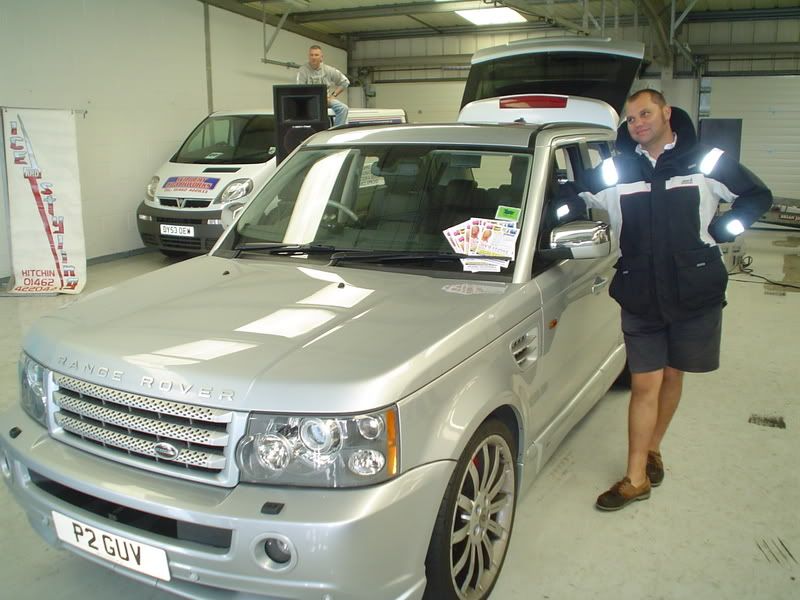 Clean Ford..
Wheels nearly as big as Jayne!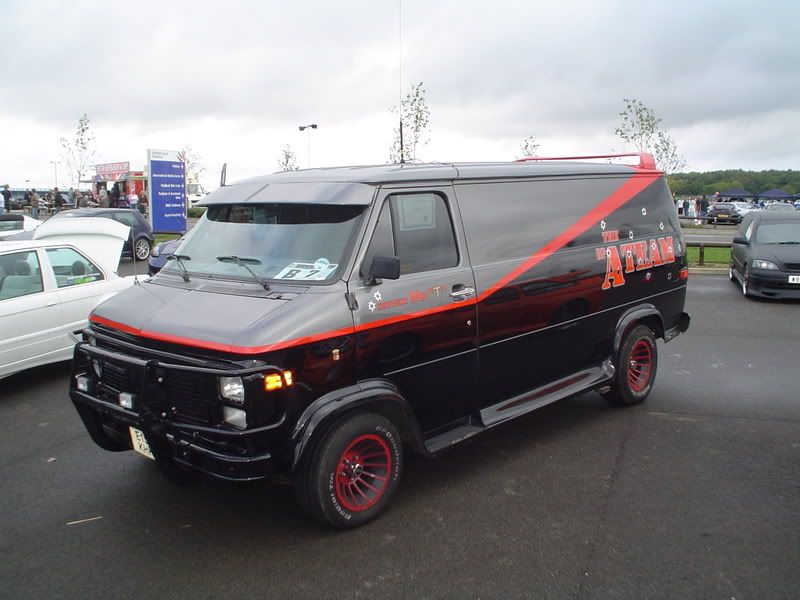 big wheels kinda ruin this otherwise very clean E30 325i M Sport..
funky tailpipes though..
All in all, the usual fun of a show weekend, just a bit wetter than usual.
*probably - not necessarily the case