2016 Focus ST-3 & 2021 Hyundai i20N
Discussion Starter
·
#1
·
I did start a thread lastnight, but fell asleep while writing it and when i eventually woke up I shut down my browser without copying/pasting what i'd already written... :lmao:
So, thanks to all that came - it was a great turnout! :Cool2:
My day started when I had to wake up at 5am, mill about getting my act together then heading up to Shaftesbury to meet up with Keith (fluffsri) at around 6.00. We then took a leisurely drive up, barely topping the limits all the way, apart from once when some dozy bint didn't move over at the exit of a sliproad meaning we had to slow down to wait for her to go past then get back in front... When we were in the last few miles, we stumbled across Martin (c20xemad) as he was leaving a petrol station so, he joined in the convoy and we all turned up at Jamsport at around 8.30 to find a few members already there including Mark & Nick (scharatz)
Over the next half hour or so, nearly all other attendees arrived, and the runs started not too long after 9.00...
WBC (Si) went first - but the Cav was suffering from a misfire as the boost pressure increased - reccomendations of replacement plugs/gap adjustment was suggested and after Si had to shoot off to run some errands he returned later in the day, fettled and rerun the Cav after everyone else had, this time without issue (other than requiring some 'ballast' over the front wheels) making some good figures, much to Nicks disappointment...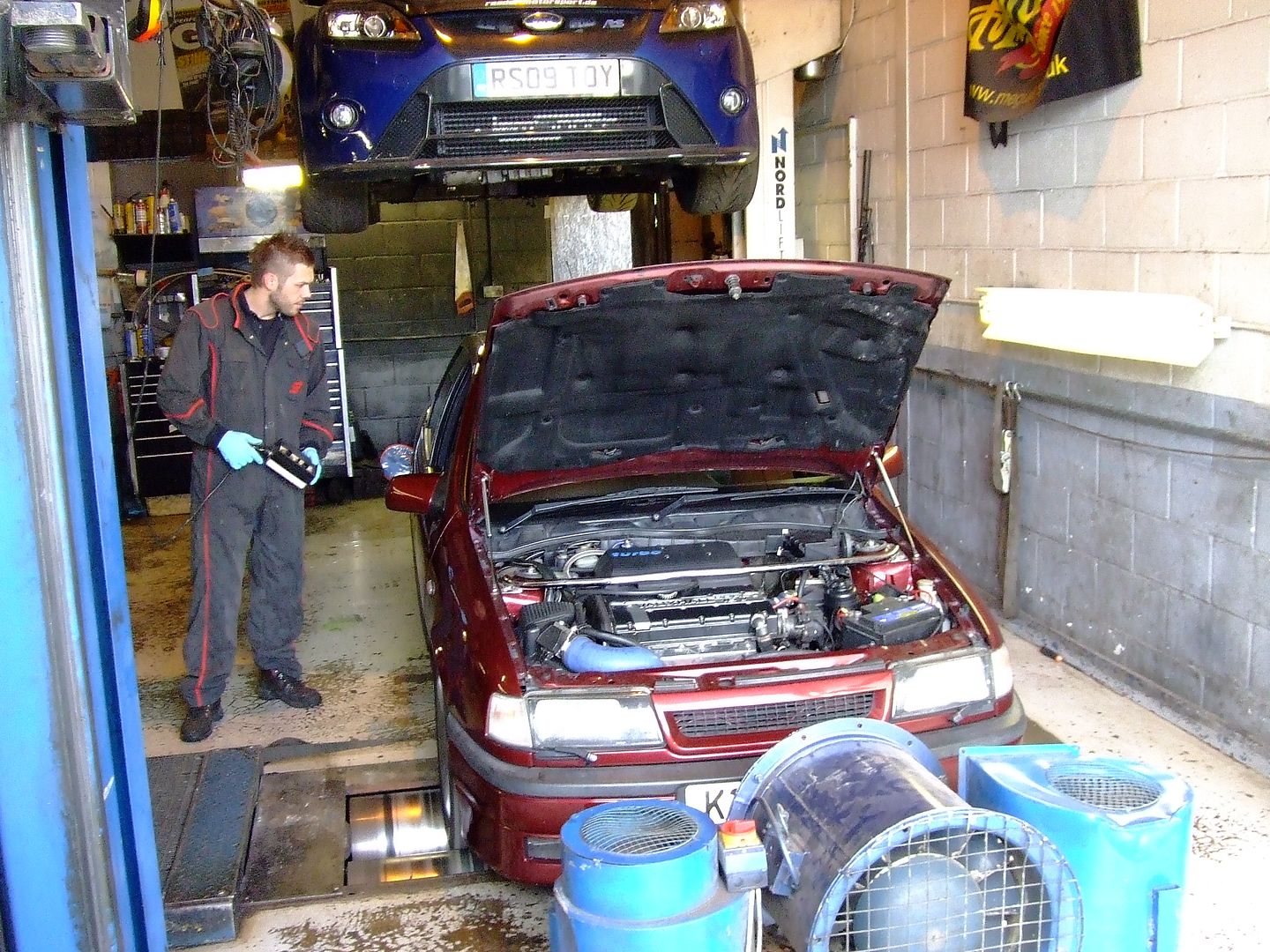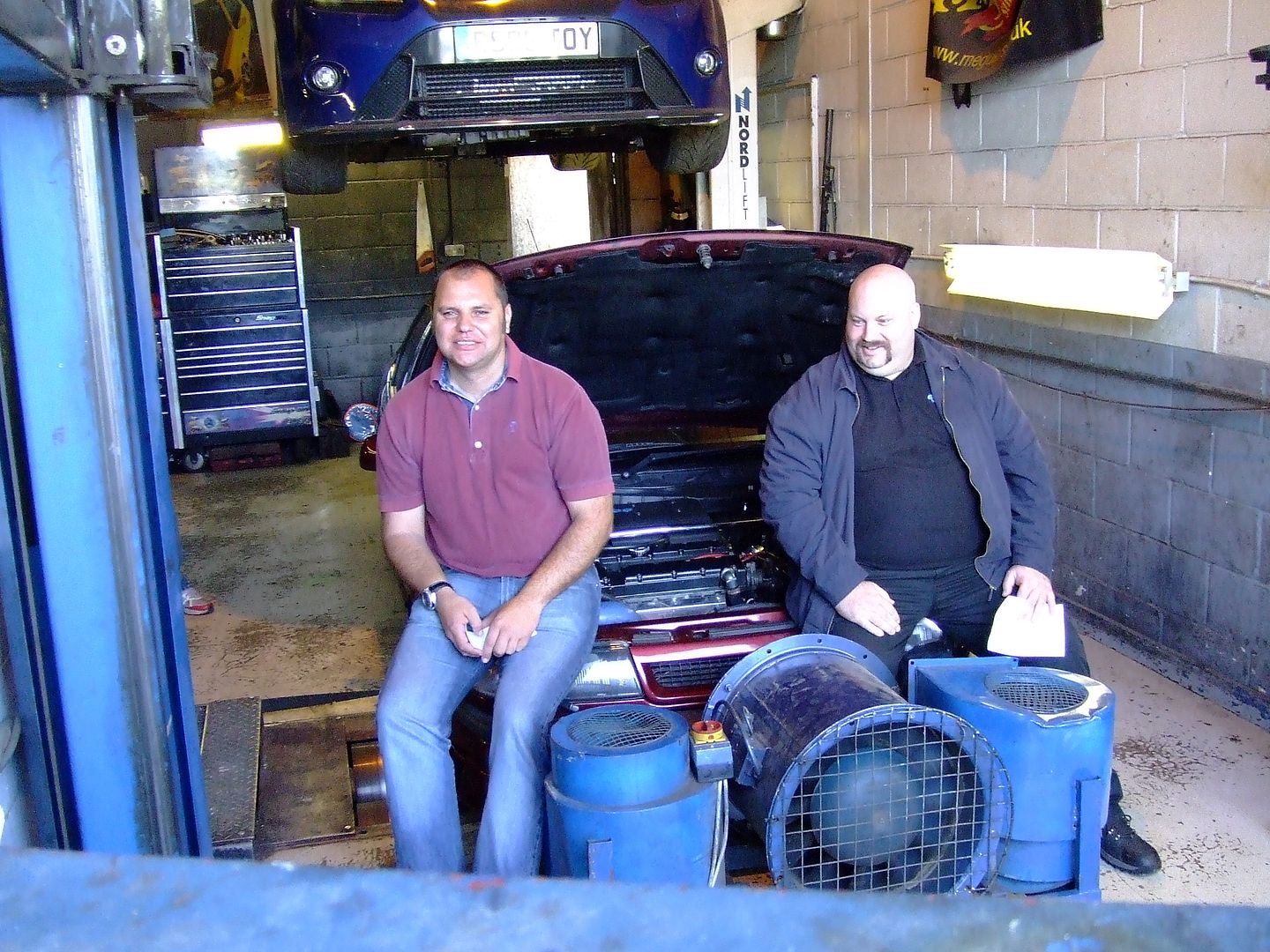 Mark ran his Vectra next - in standard condition with some Dipetane fuel system cleaner in the tank, the car returned a healthy reading over book figures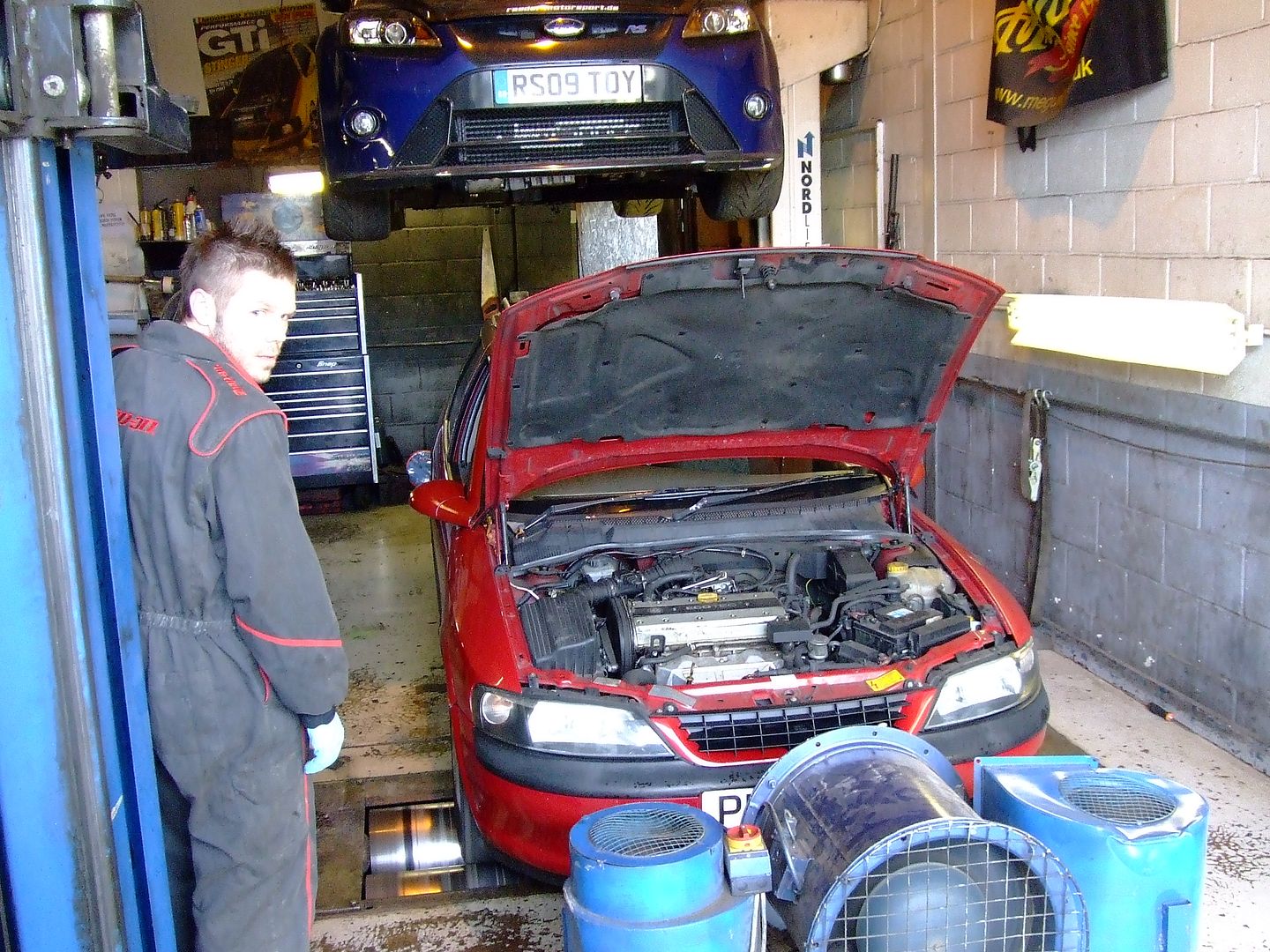 Scharatz (Nick) ran the '1.8' Cav next - problem free and producing good figures over 250bhp, and the highest power of the day for a while...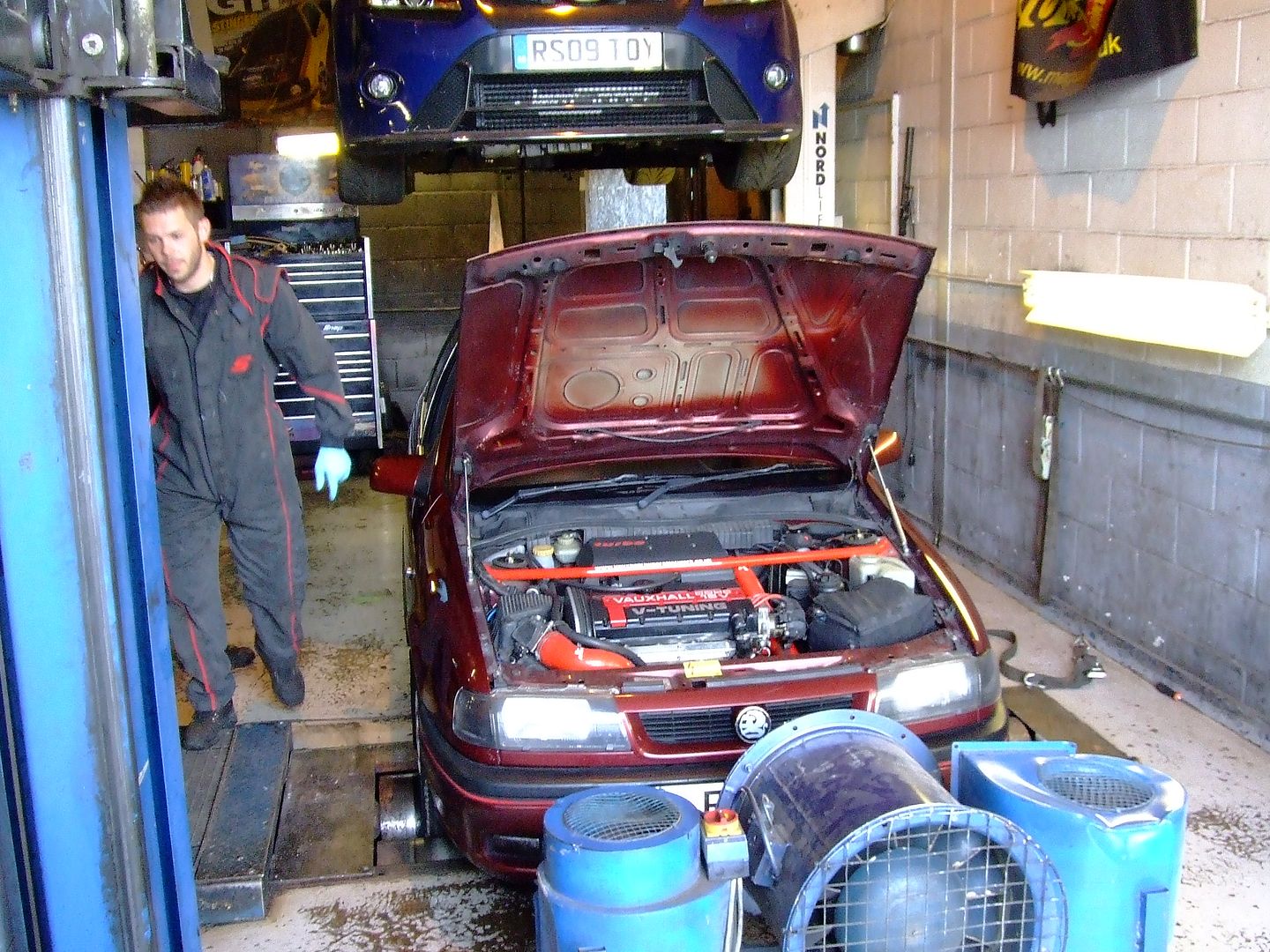 c20xemad (Martin) was up next with his Astra - another good run producing a shade over book figures - although after the run I did spy him looking at Jamsports XE Tuning Price lists... :lmao: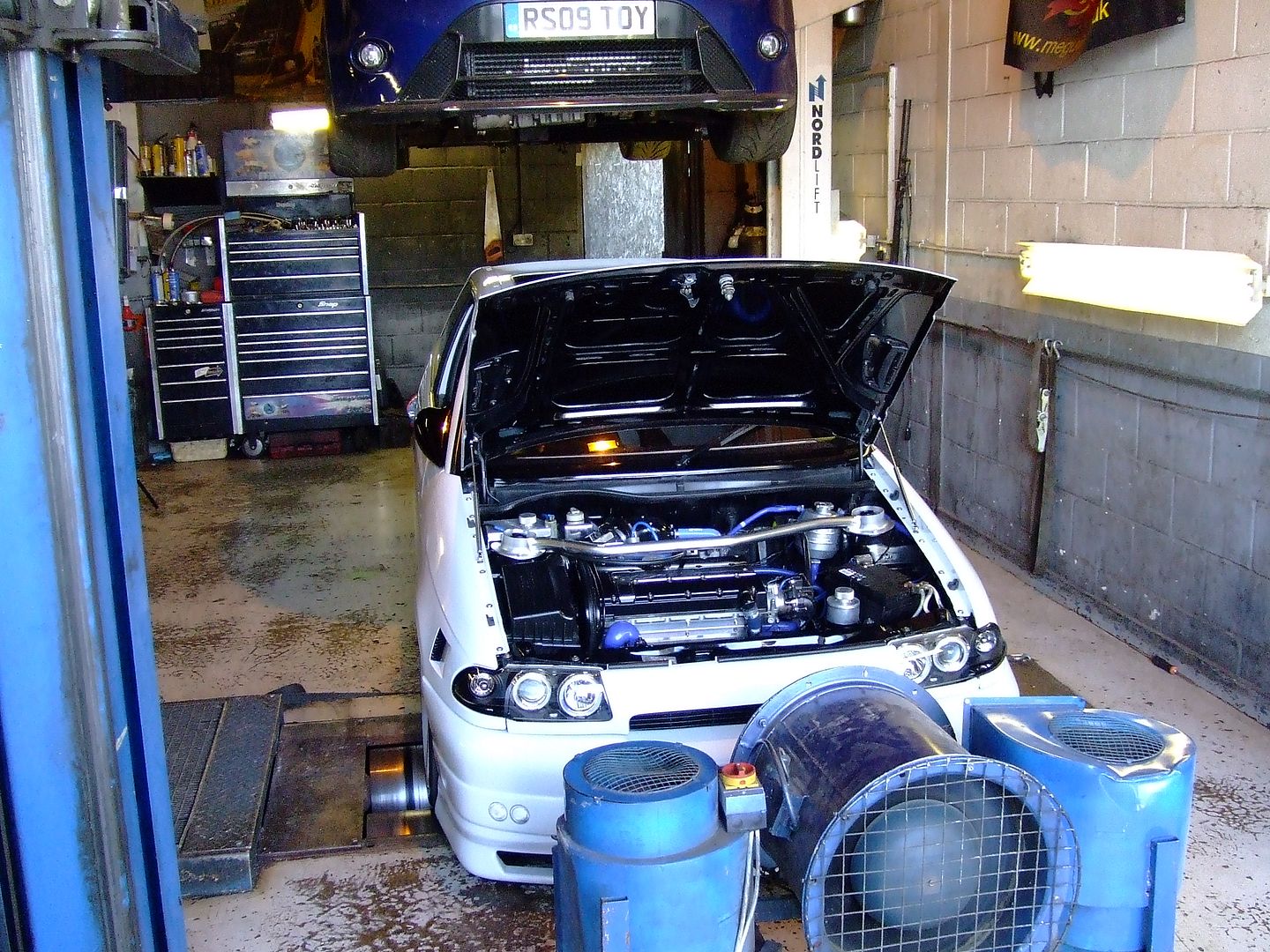 fluffsri (Keith) was next with his Vectra 3.2 - one of the better sounding cars of the day IMO, and recording bang on Keiths estimated power figure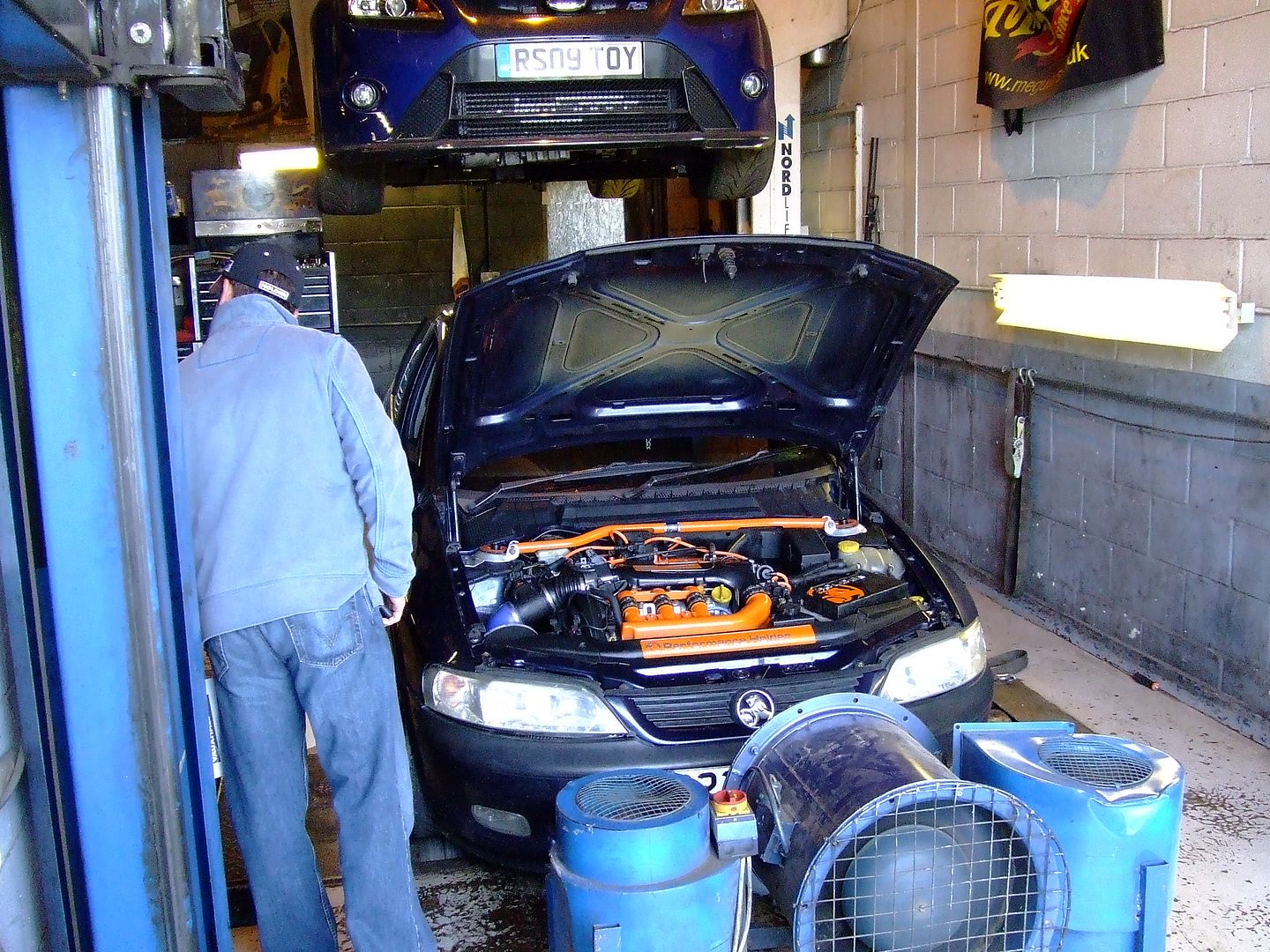 Stoneshed (Phil) was next with the 3.2 Signum Auto - sounded good and recorded a good figure a little less than book, but being an Auto which are notorious for giving odd readings it didn't seem to bother Phil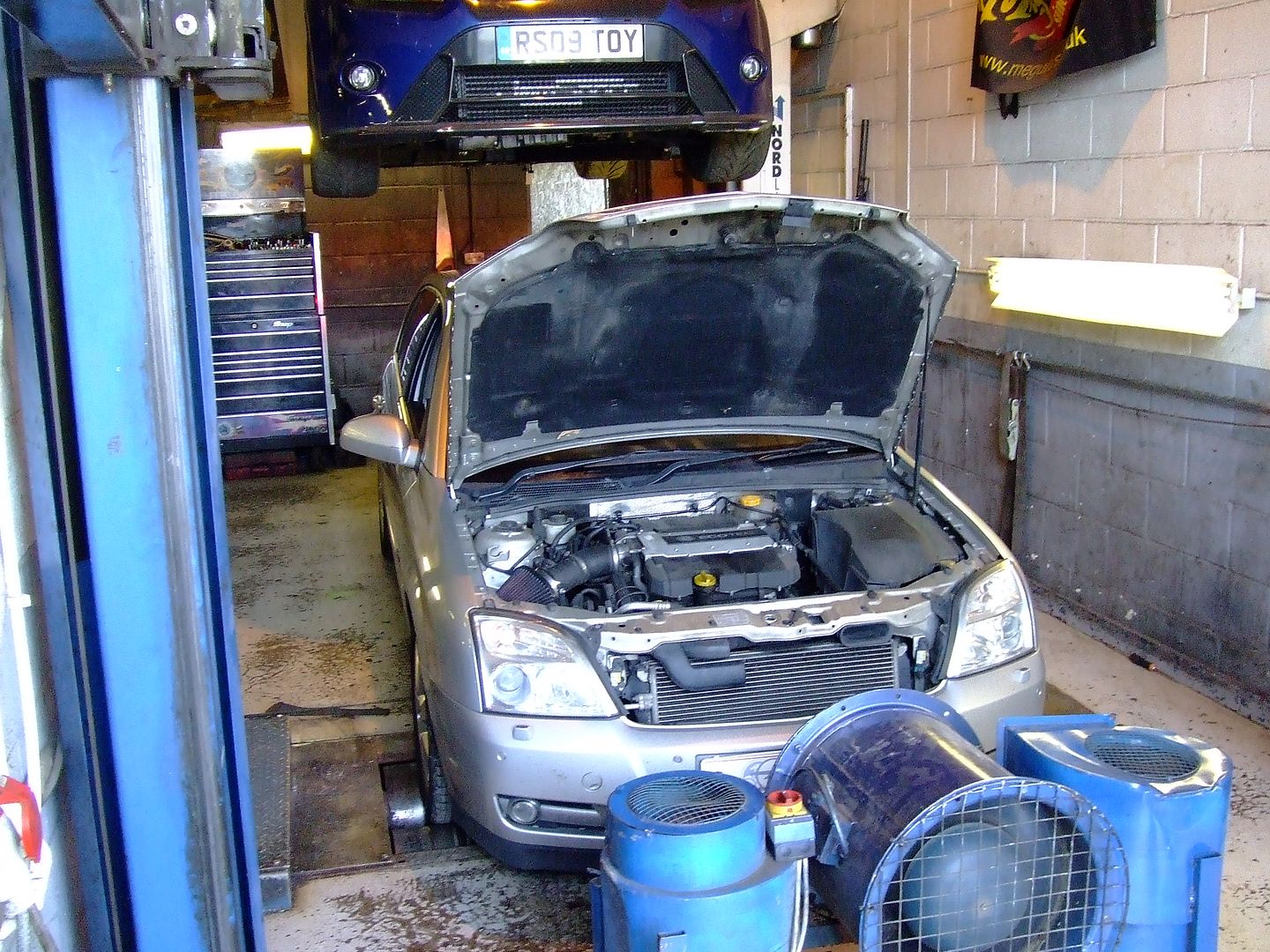 Ian ran next in the Astra GTE 24v - producing a strong 200bhp and impressing Jamie who was running it - shame it's supposed to be going back to standard!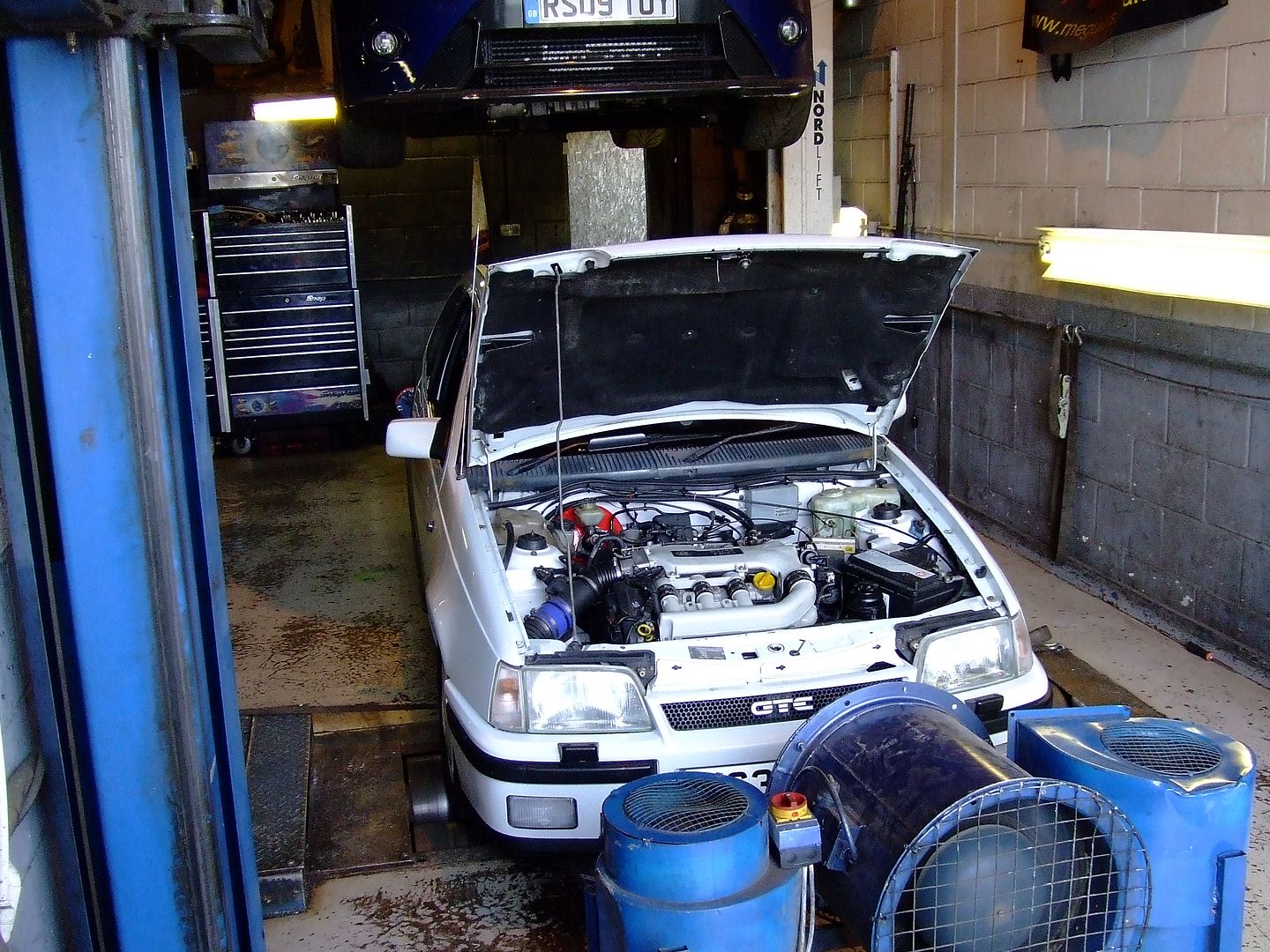 The Morphiuz (Si) ran his Cav Turbo next - cue many comments about reliability, potential blindness of the operators from the dash warning lights etc etc, it actually ran quite well considering it was having issue with holding boost pressure at the top end of the rev range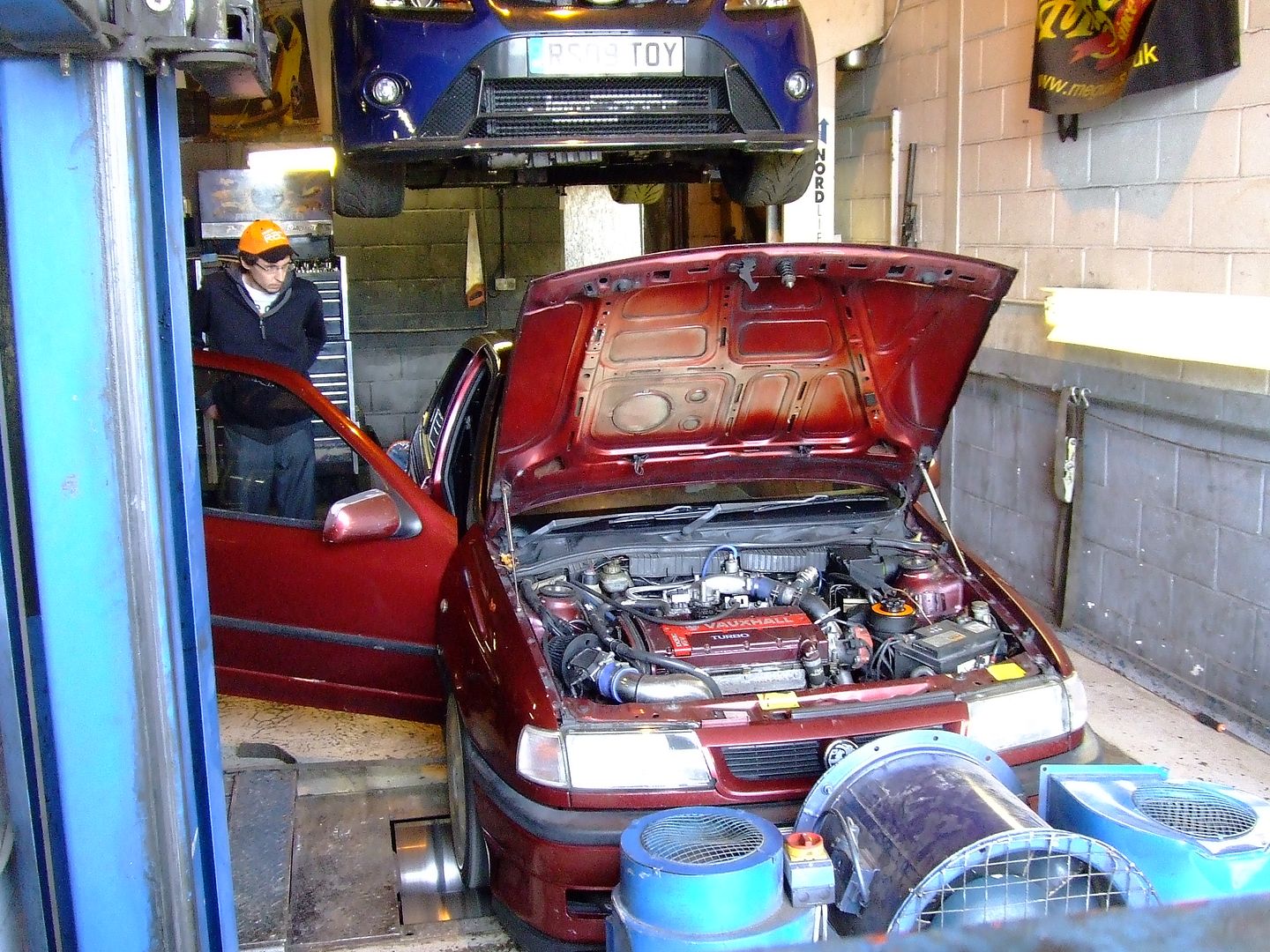 GreyDJ (John) was next with his Calibra Turbo - unfortunately, there was an issue here and the run was aborted - a loud audible pop noise was heard as the car came on boost, maybe caused by a misfire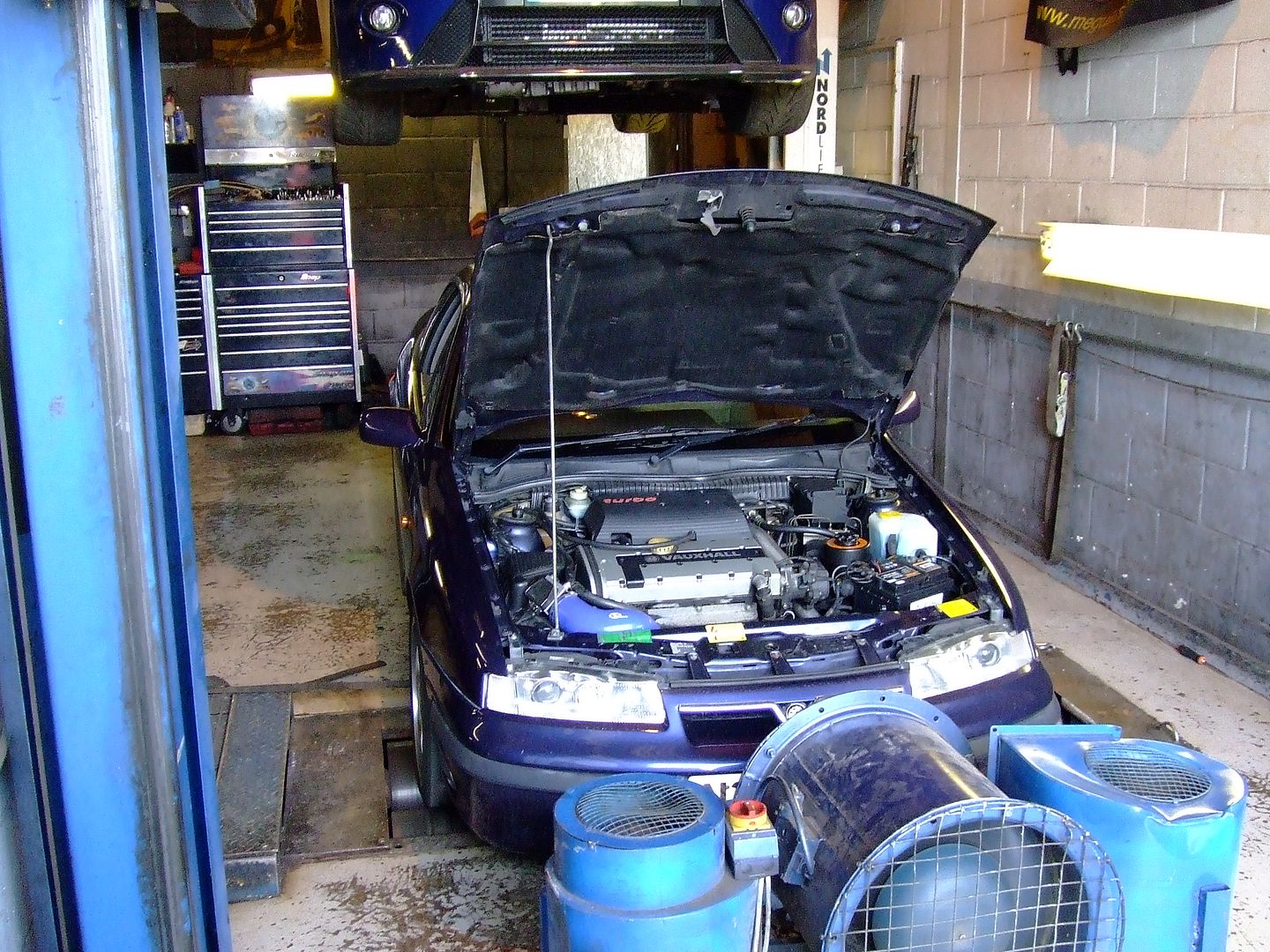 Oillite (Brian) was next with his Astra VXR VX-Racing edition - very nice car, making good standard figures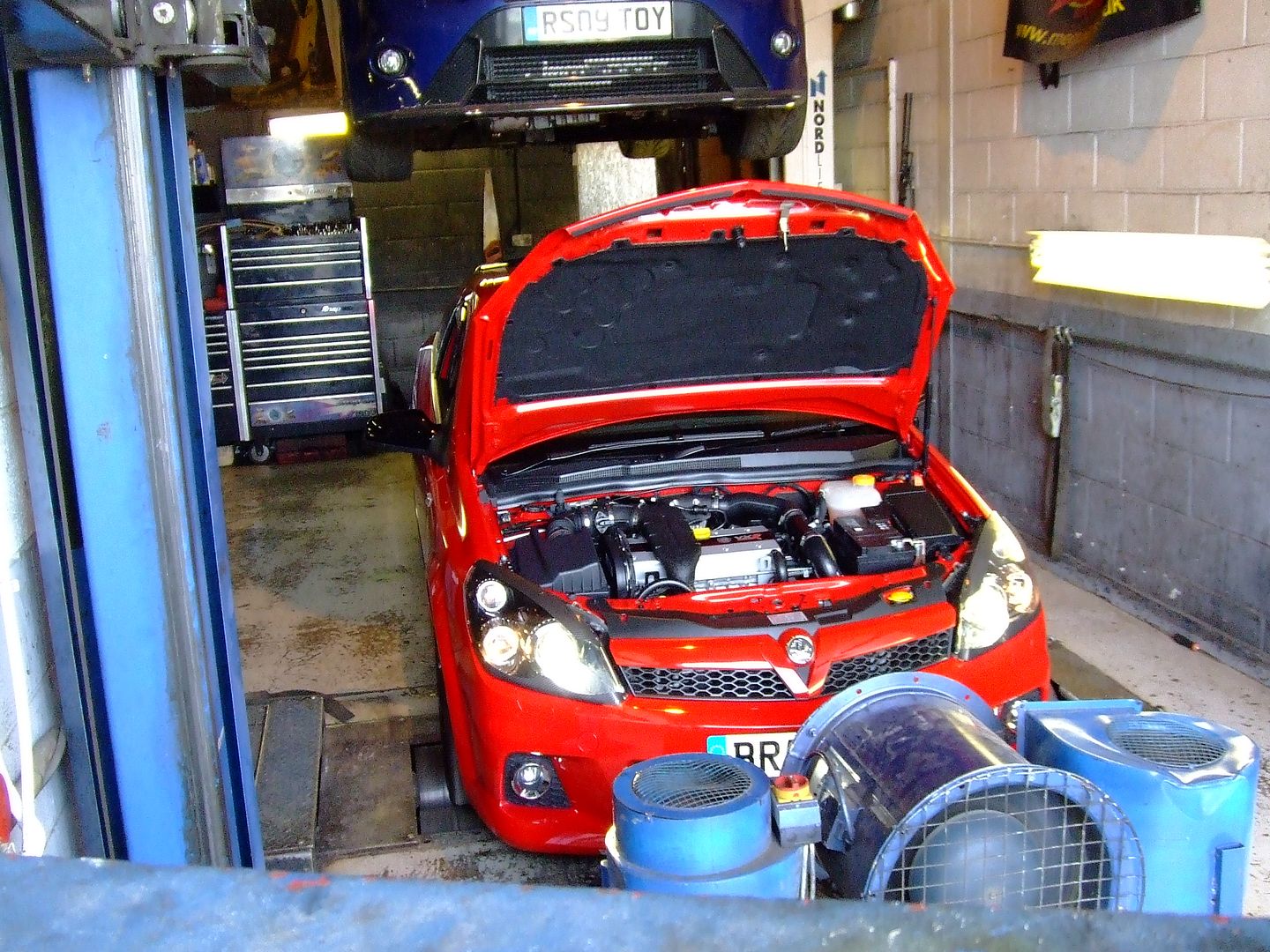 Matt_b_uk (Matt) was next in the Pimp Van - convinced to run the van under the threat of being bummed IIRC?! :lmao: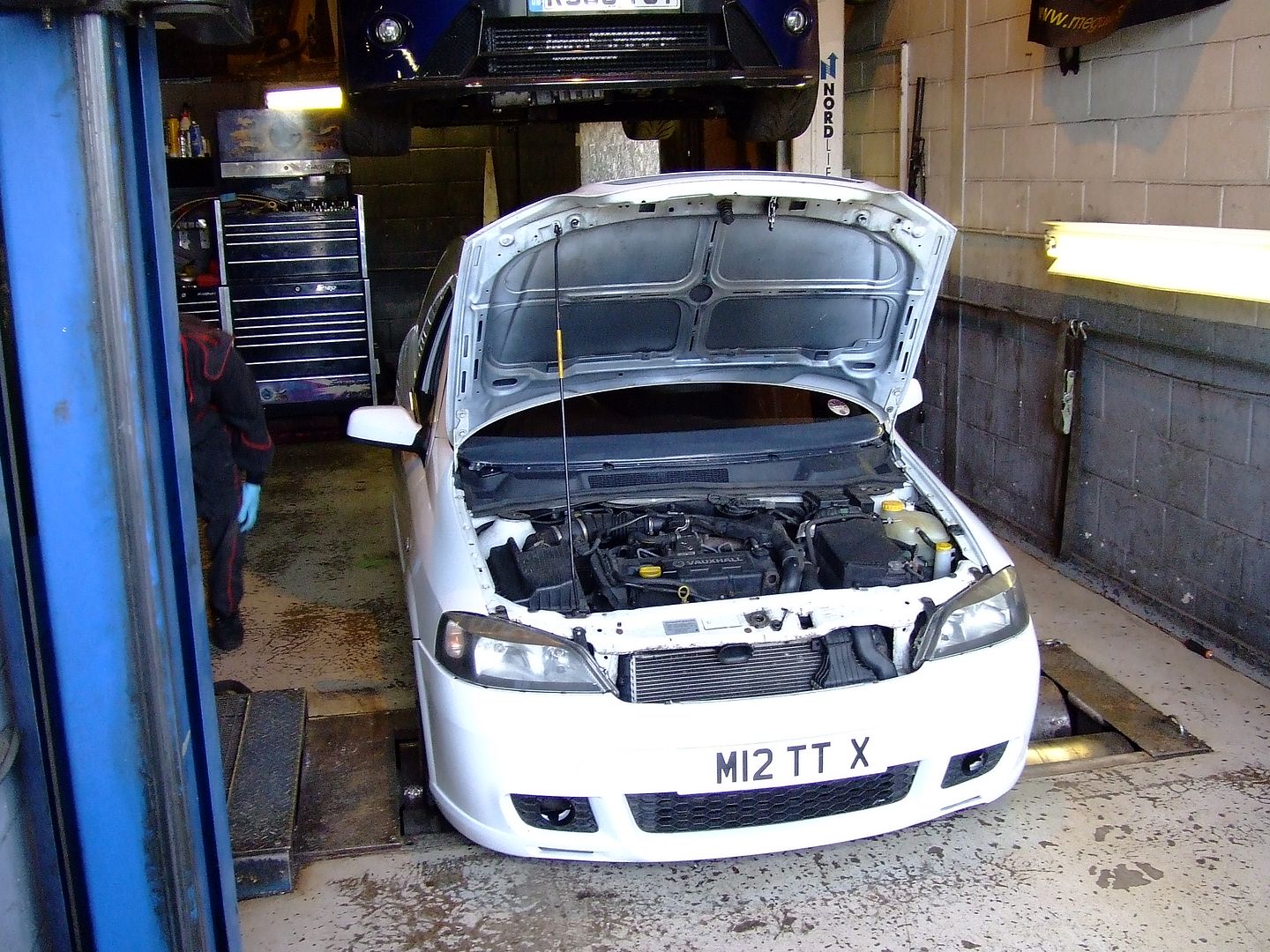 Eddieace (Eddie) ran his Vectra SRi DTi next - ran well and set some good figures for a lightly fettled Diesel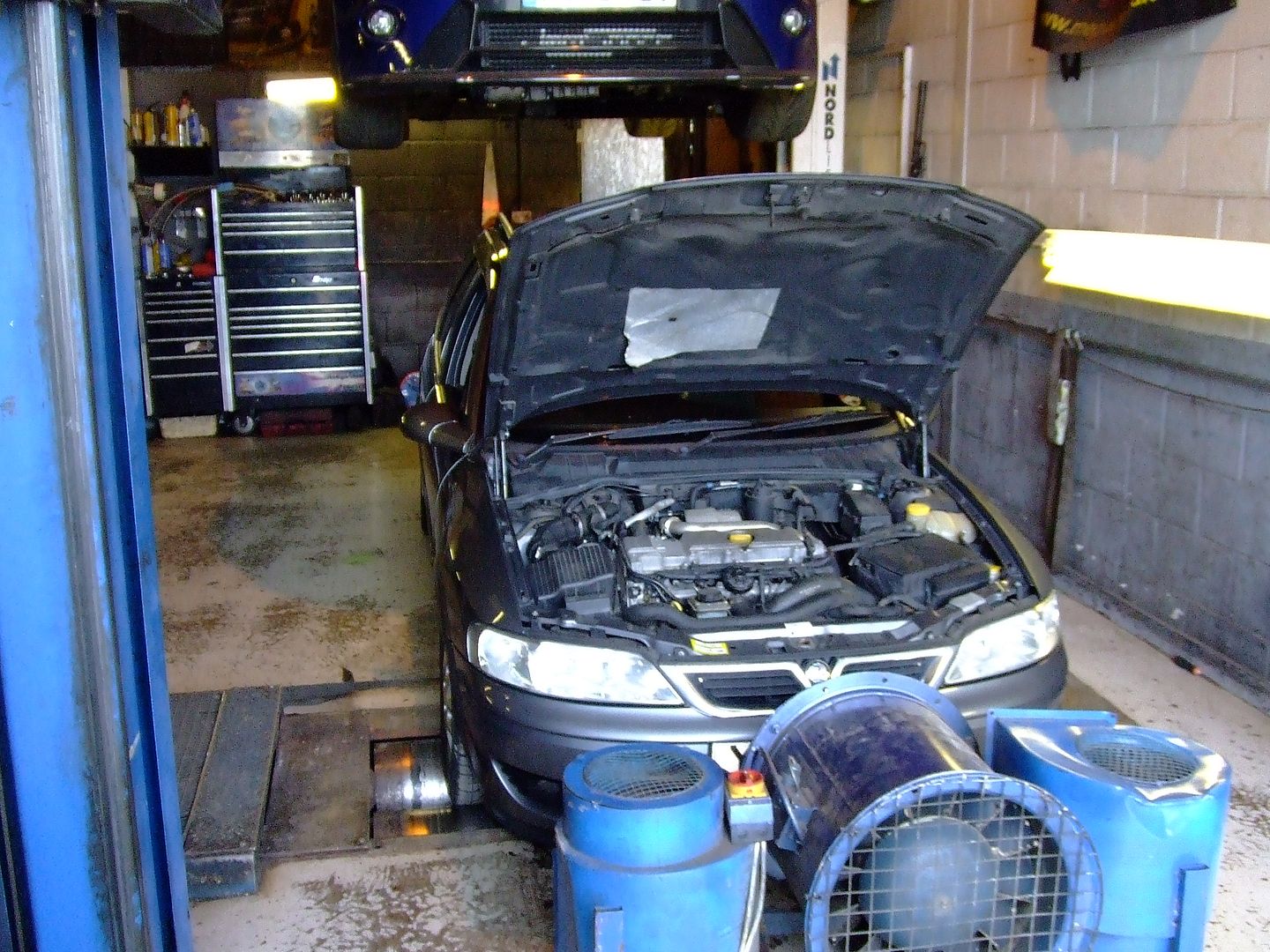 Newflesh_2000 was next with his Cavalier XEV - produced a smidge under book figures but seemed otherwise Ok - sounded like my old one - brought back some memories...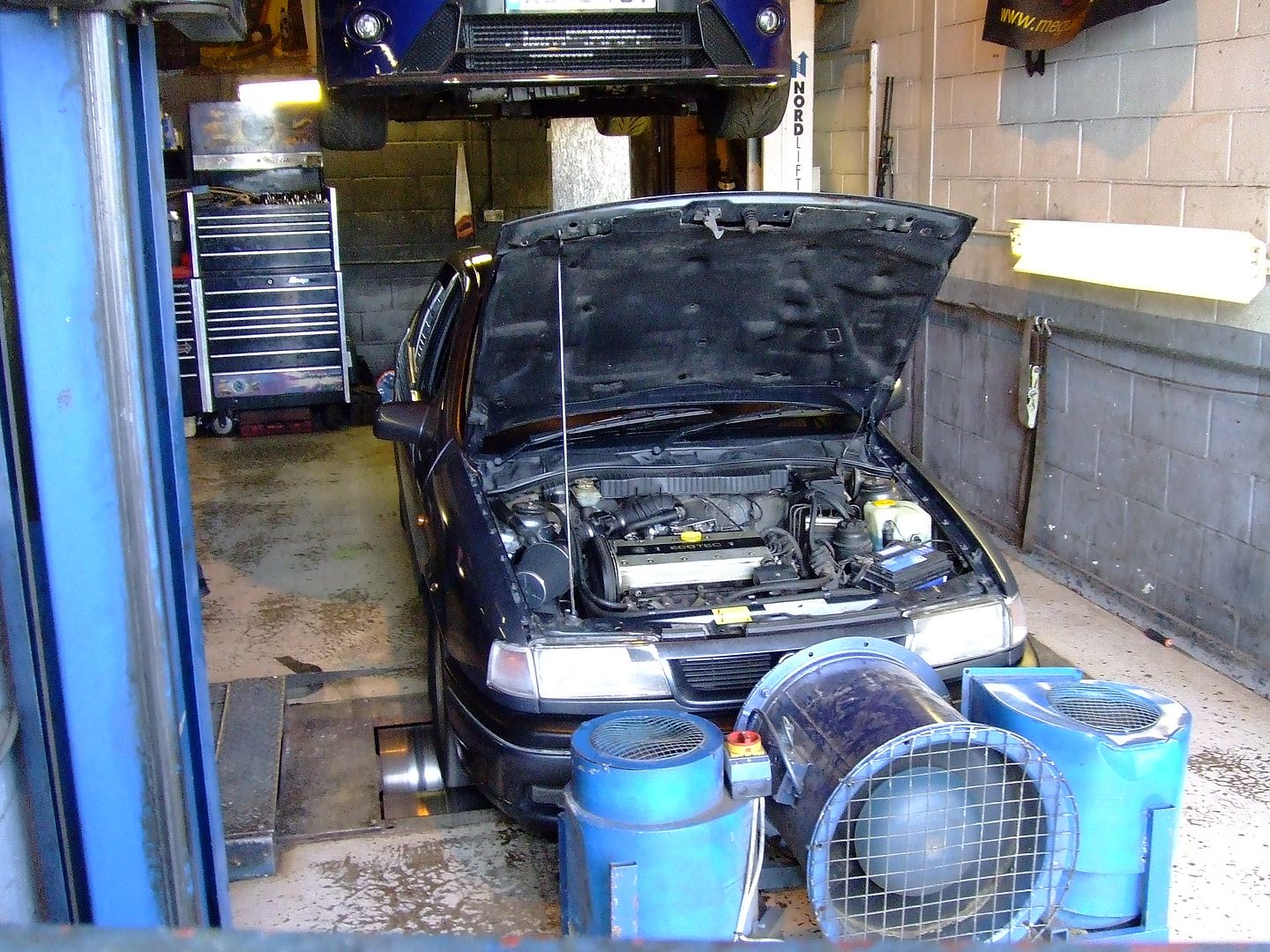 Mig_V6 ran his V6 Cav next - this sounded good - enough to lure a couple of the workers from the tyre place next door to come and have a look at what was making the noise!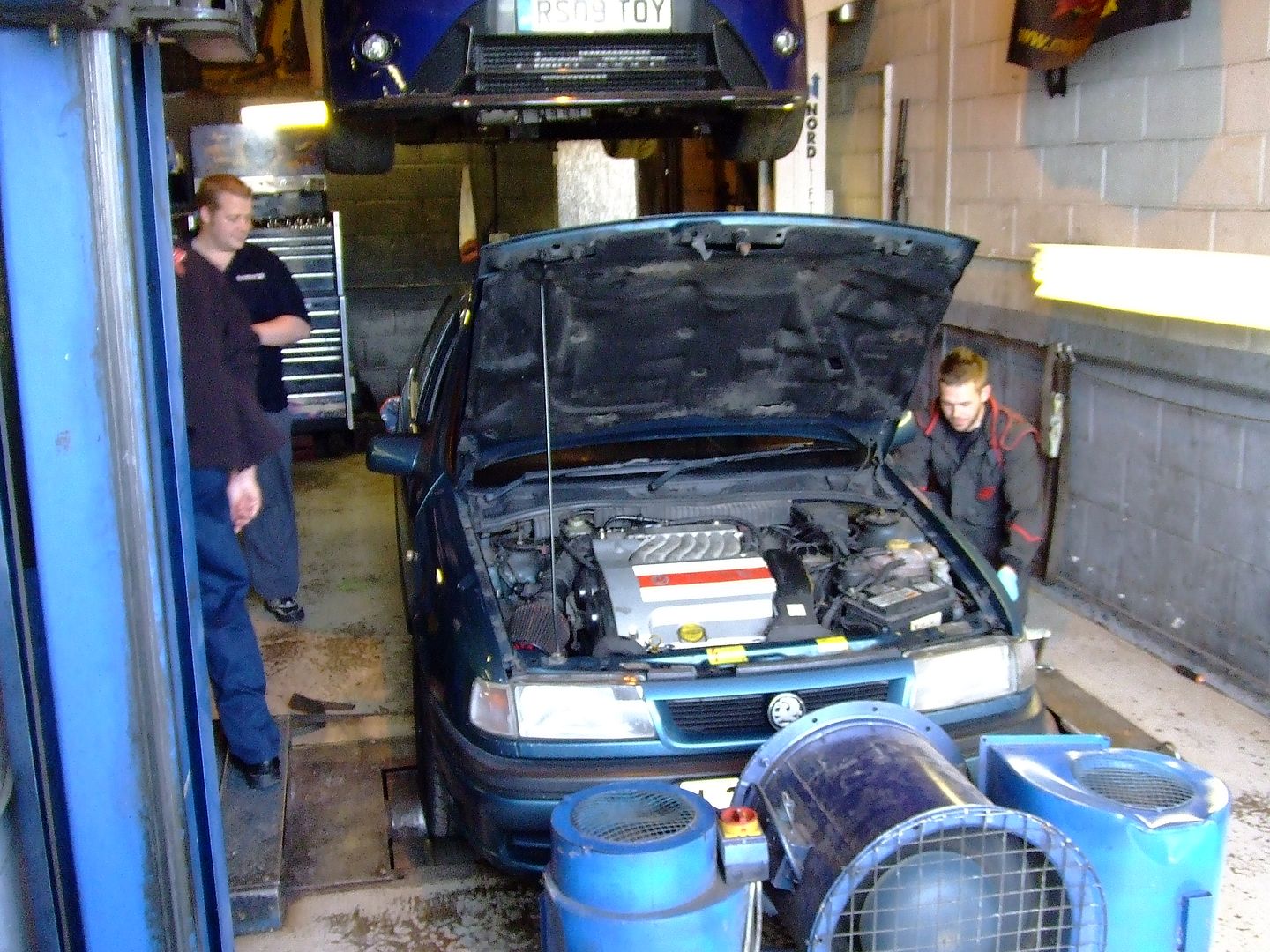 I ran next, unfortunately not in my Corsa due to being on call over the weekend - however - by bringing the Mazda 6 Diesel i managed to score top torque of the day, and in the process, managed an extremely high power figure considering what it is/should be, that was totally unexpected - the car is 100% standard but running on a 'performance' fuel blend (Shell & BP) and Dipetane fuel system cleaner...
Jamie did comment that he sees a few standard modern diesels coming through that record higher figures than the manufacturers claim, so shouldn't think anything was wrong with the rollers etc - especially as everyone else was getting expected/accurate figures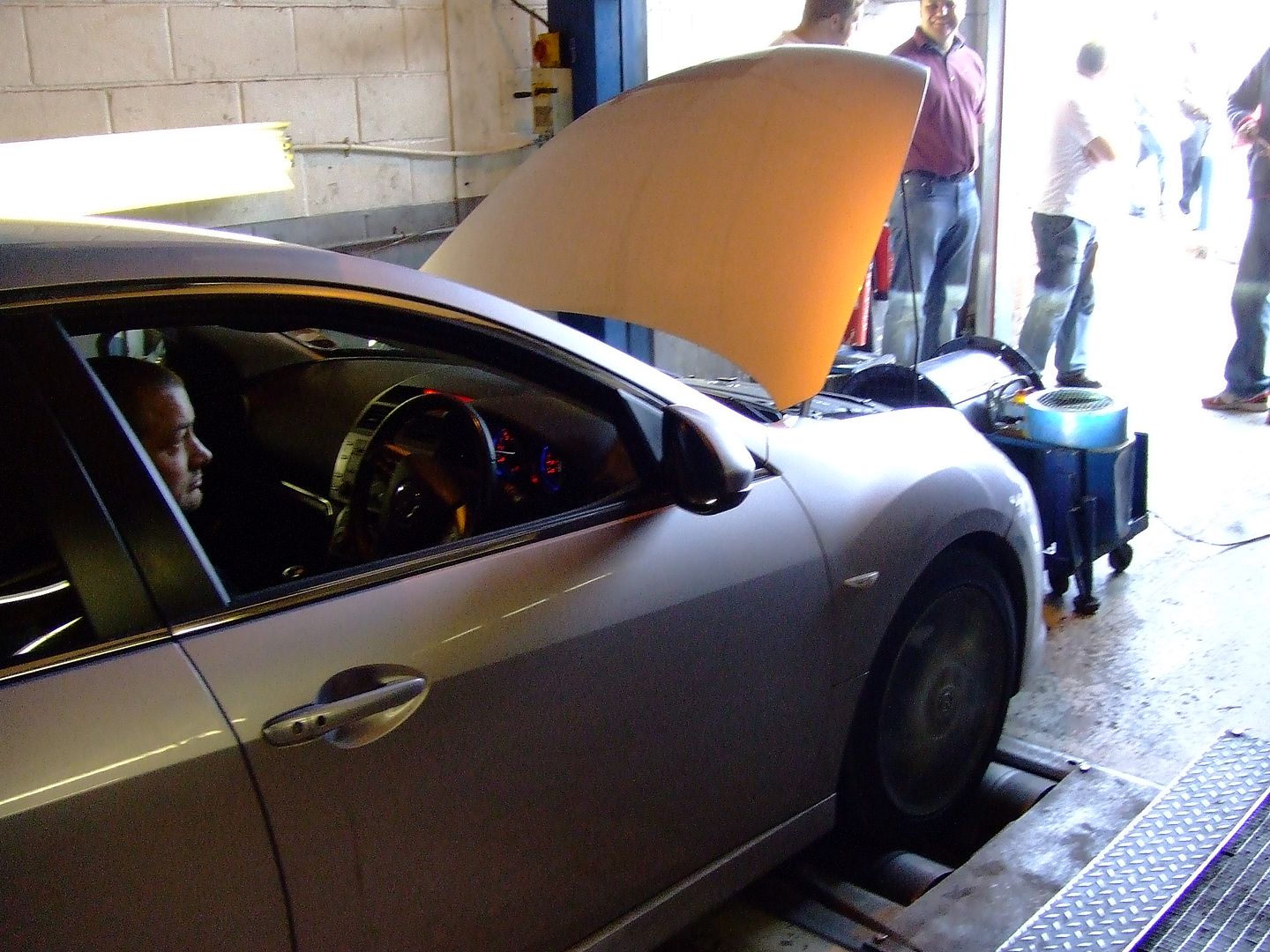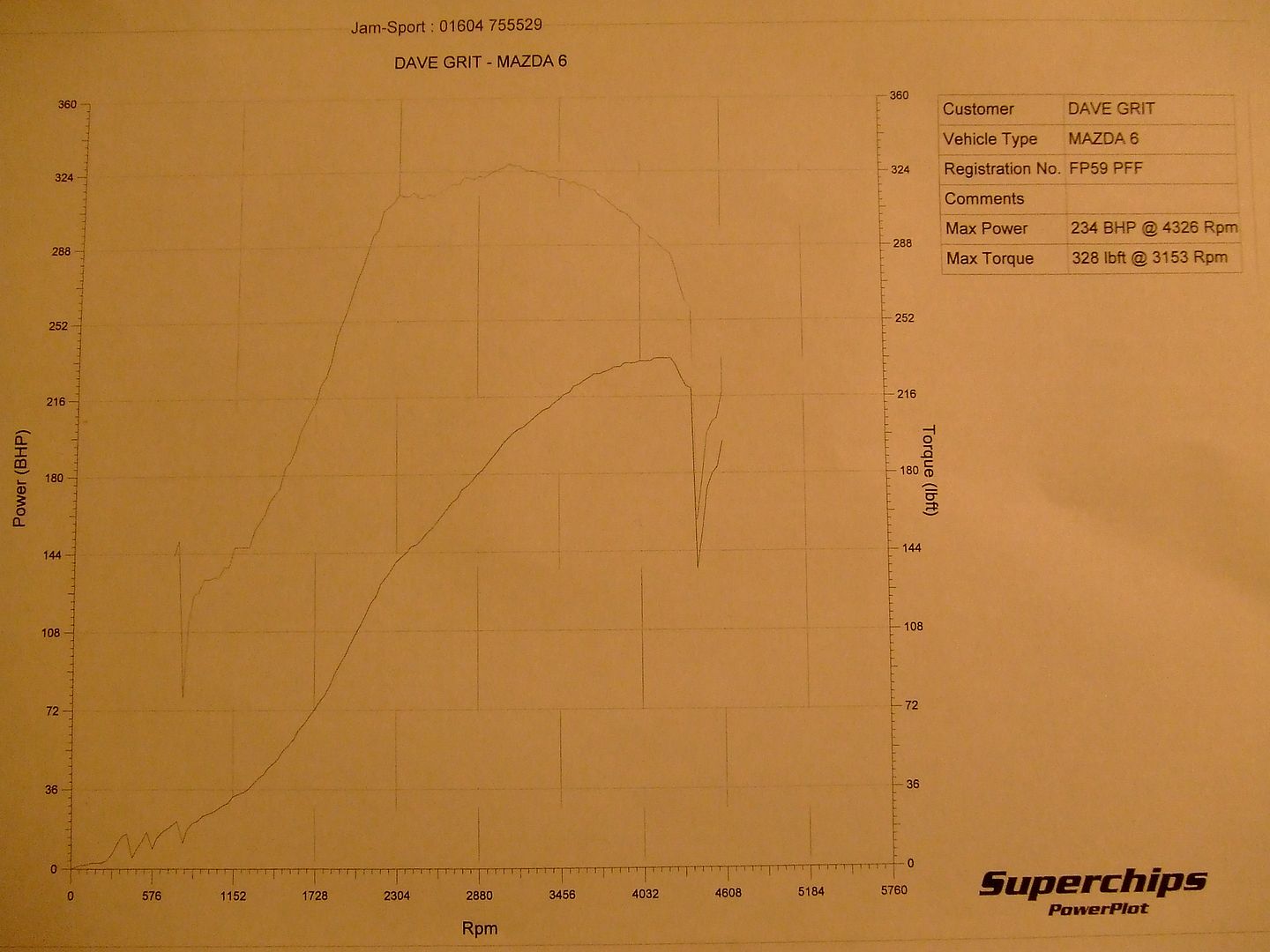 Alex was next in his 525i Wagon - for some reason i didn't get a picture of this running, probably due to me sorting other stuff out after mine had been on - sorry!
After Alex's run, we were waiting around for WBCs second run, but almost everyone hung around which was good;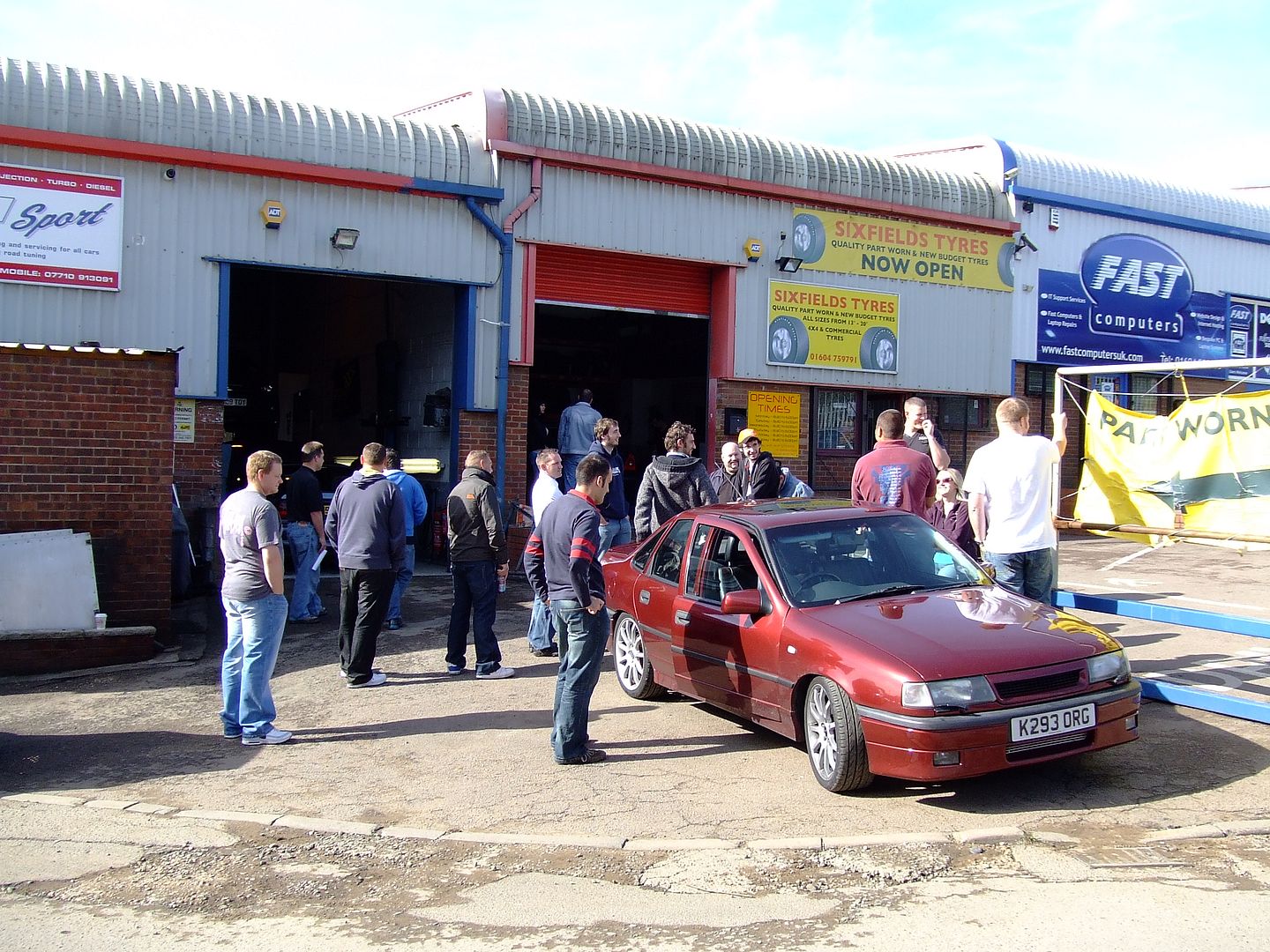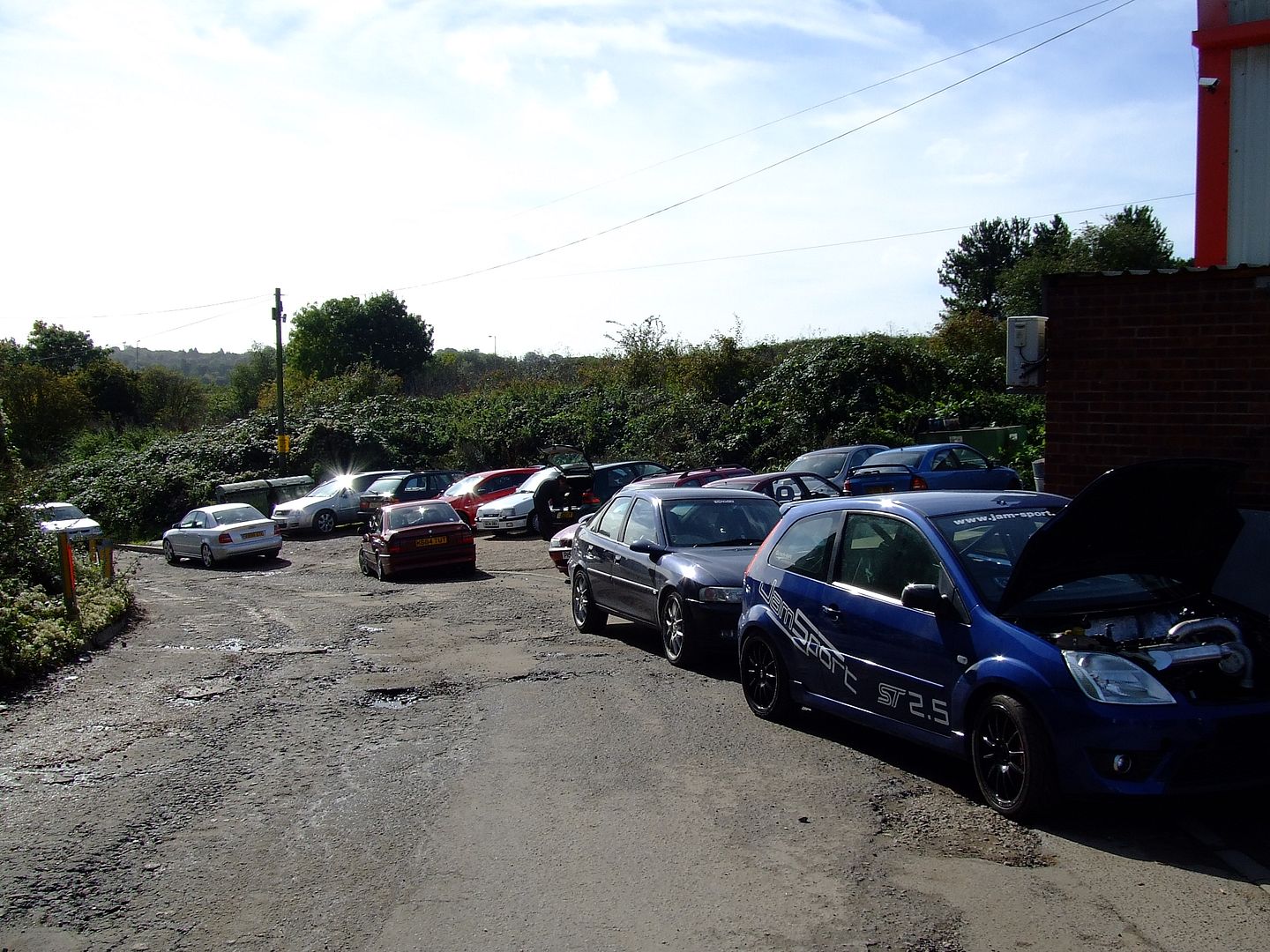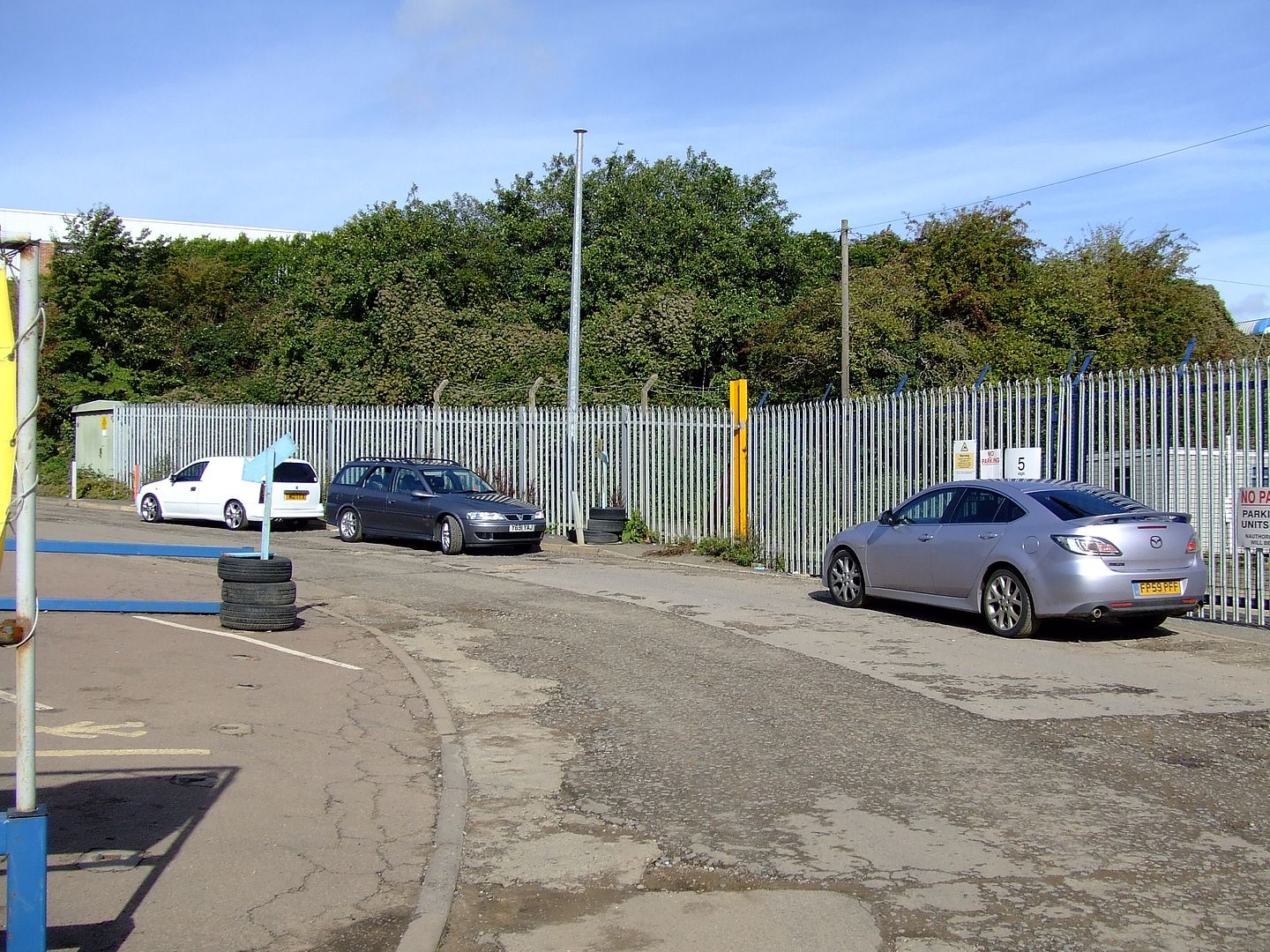 Then it came to handing out our small awards to the respective winners (prizes in the bag in my hand, not chips! :lmao
;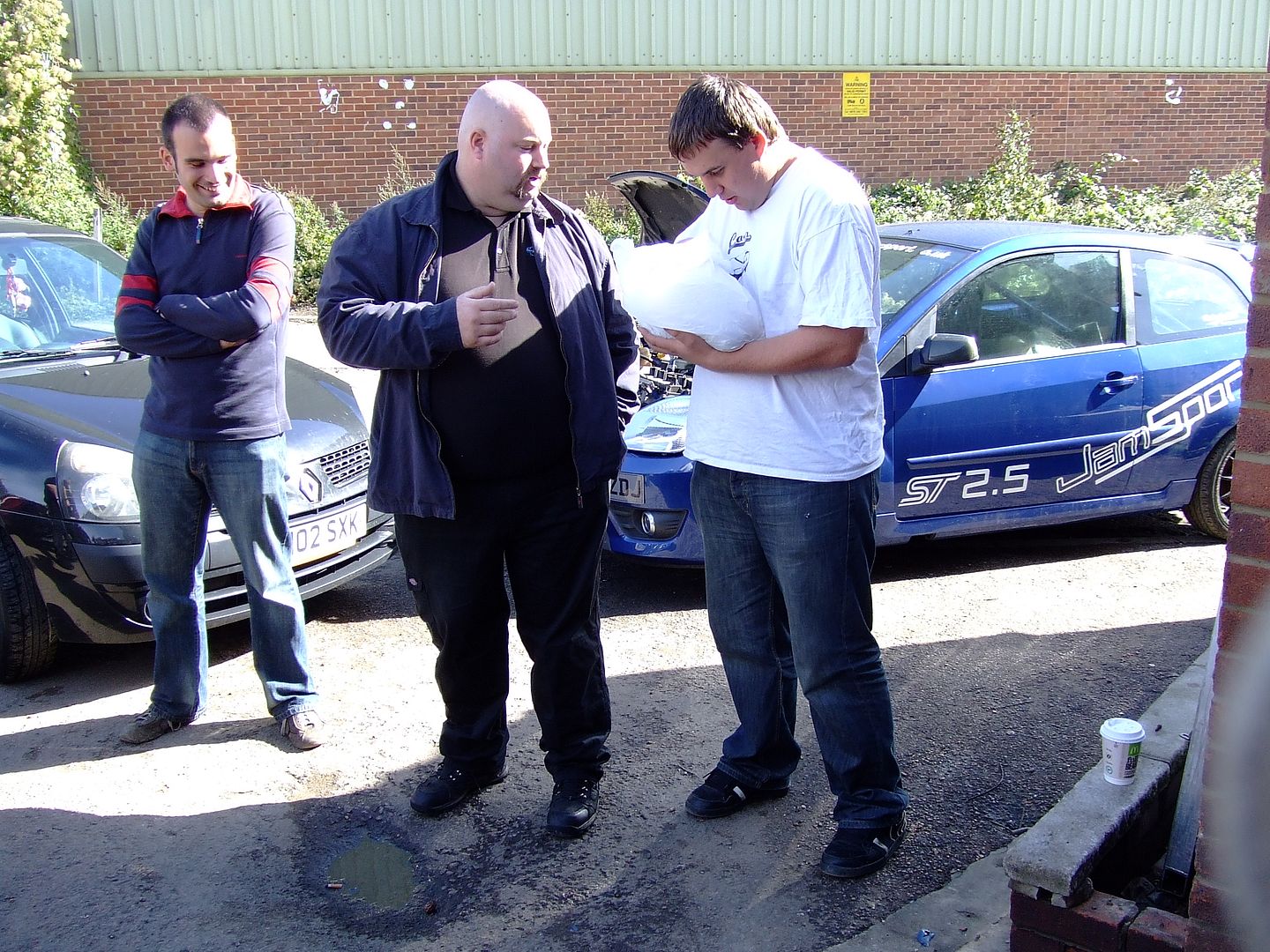 The first award was for Top Car - recording the highest power of the day - it went to WBC (Si) for his LET GSi at 261bhp;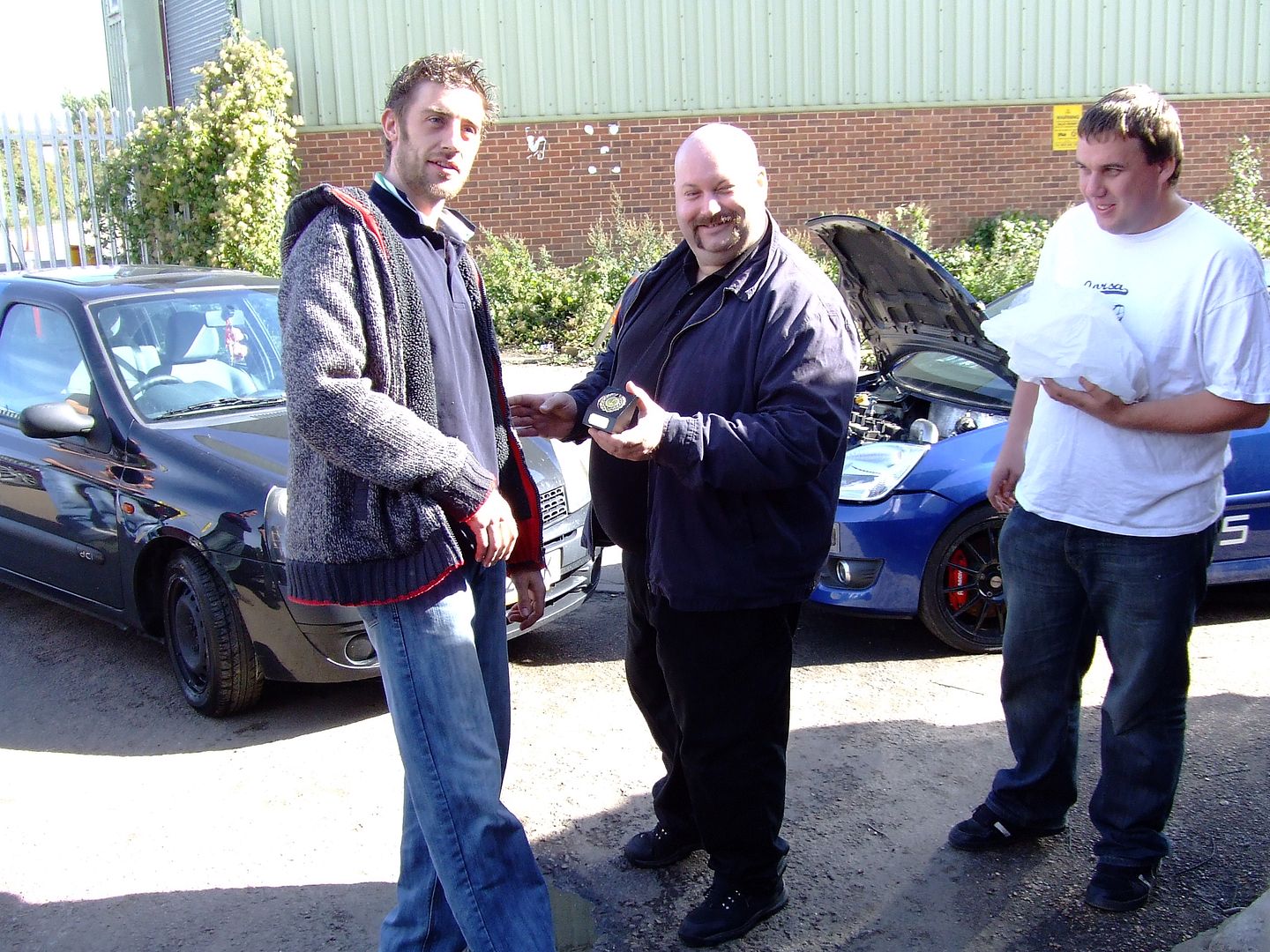 The second award was for Operators Choice - we asked Jamie which car was his favourite of the day - he chose Ian's Astra GTE V6;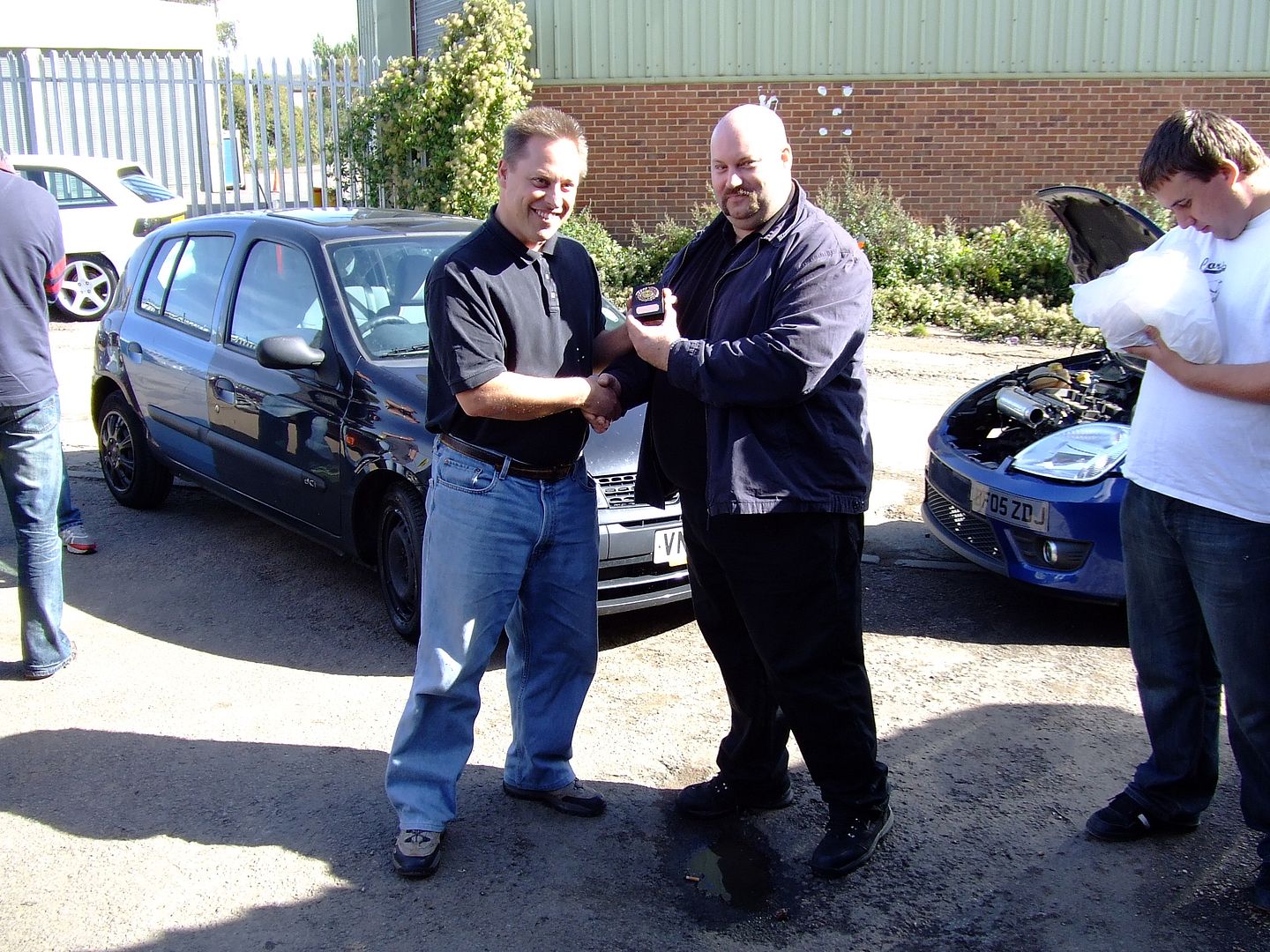 The third award was for TV Reps Choice - we asked the photographer present which was his favourite car of the day - he chose the Astra of c20xemad (Martin)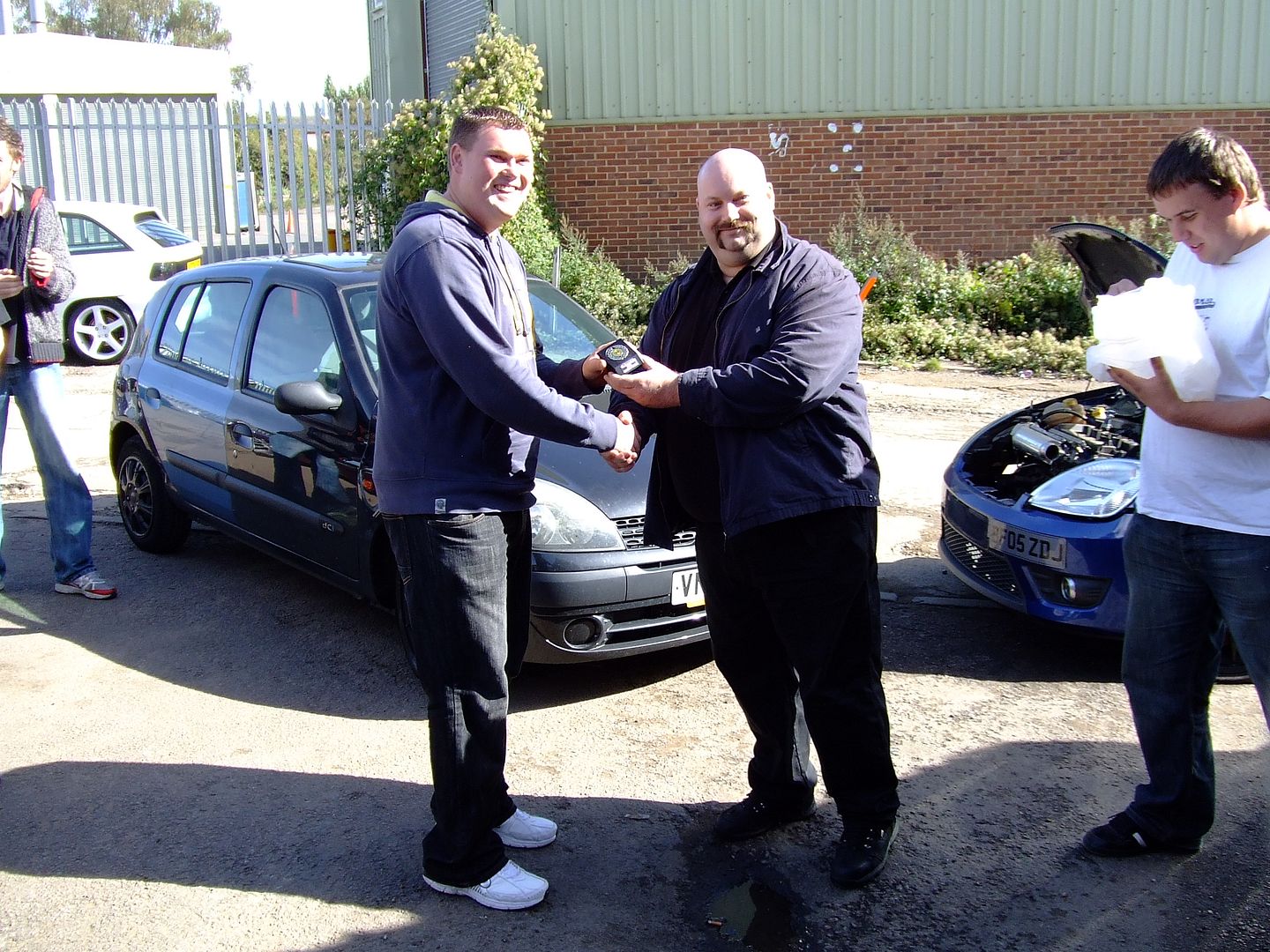 And finally, the fourth award was for the Duffer - the car that recorded the lowest power or failed spectacularly on the rollers - this went to Matt_b_uk (Matt) who recorded 79bhp from the Pimp Van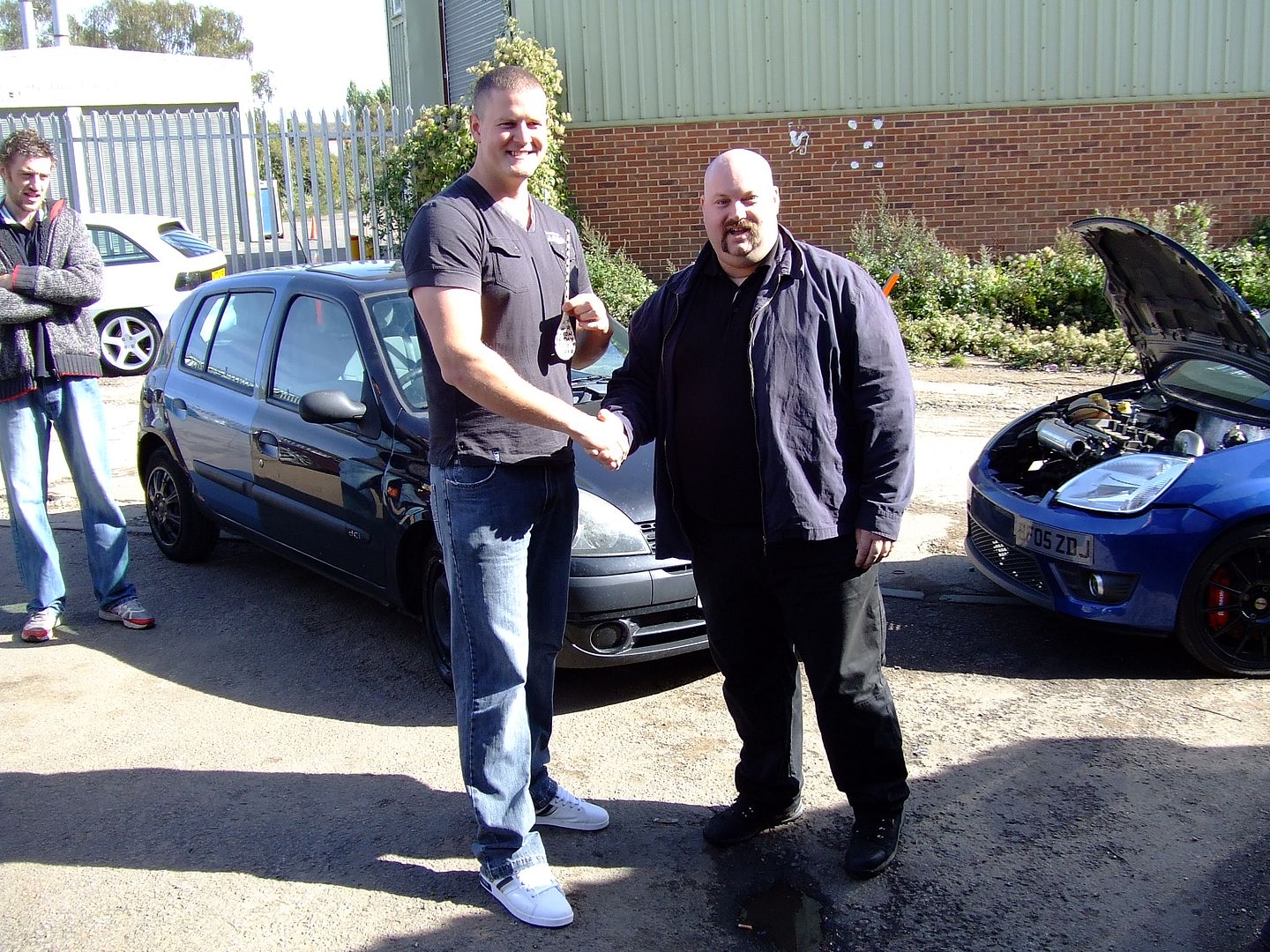 And all 4 together;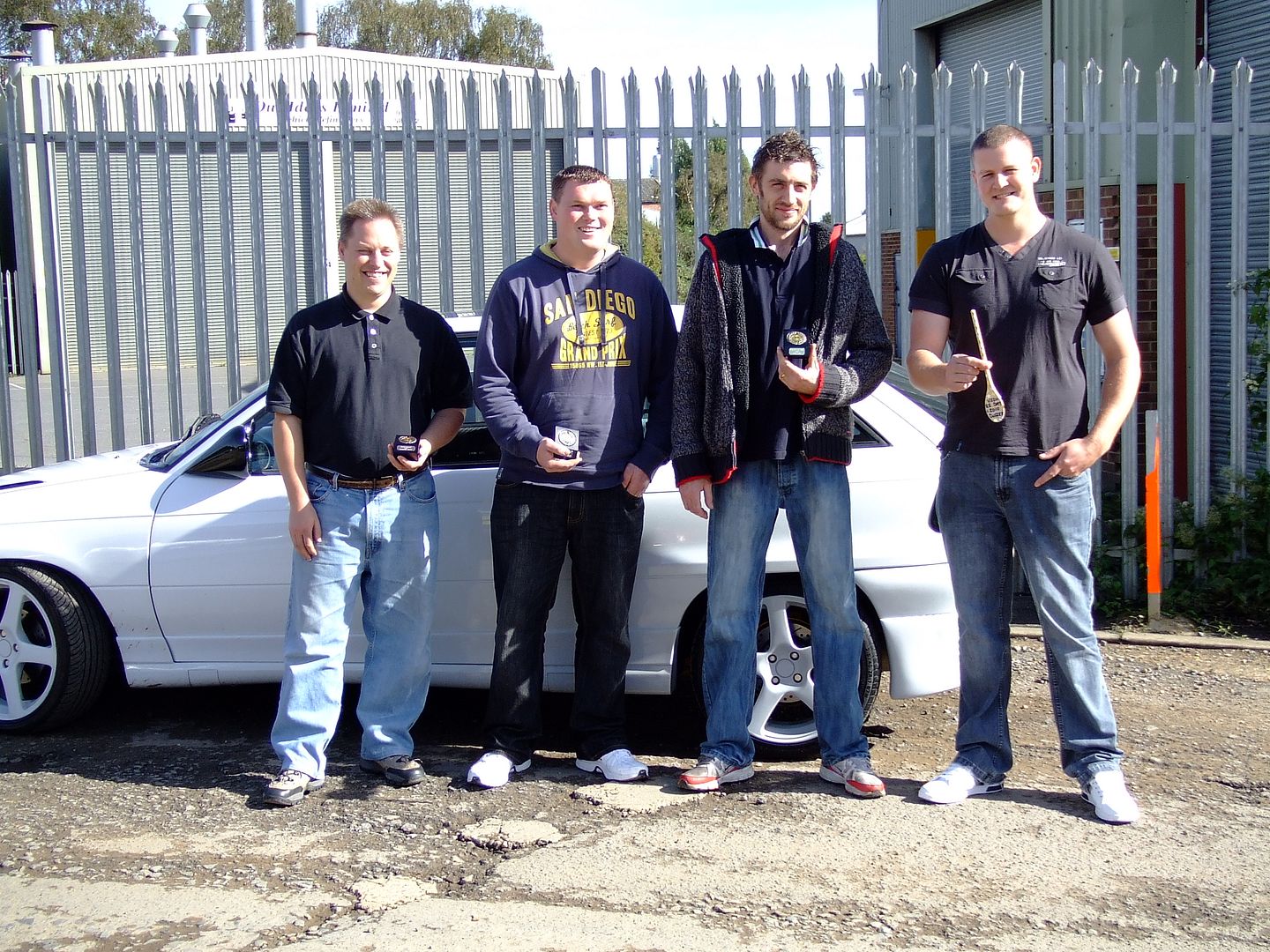 And upon that, the day ended.
Some of us went to get some lunch nearby before heading on/to the AGM
A good day out indeed - annoyingly I never received a call out yesterday, so could have risked turning up in the Corsa after all, but oh well.