Discussion Starter
•
#1
•
Yes, its a shocker but I just picked this up a couple of hours ago.... for the tidy sum of £000.00.... and I think I was ripped off!
Ladies and Gentlemen, I present thee with
"PROJECT SHITTER"
Bought for a total of £00.00 with about 9 days Mot and a months tax.... this fiecrcesome weapon comes with a few choice mods, but will be undergoing extensive work in the forth coming er.... week. Spec currently as follows:
ENGINE
1400cc 8v with obligitory clattering tappets and so worn its probably a 2700cc
17 million miles miles, no oil change and highly likely.... no oil.
Performance drilled exhaust
GEARBOX
5/4 speed manual, 3rd just grinds so 2nd to 4th is the plan
Syncromesh removed for weight saving
WHEELS/TYRES
Healthy mix of remoulds and Kwik Fit "6 for a quid" specials
Race spec steel rims with £9.99 Aldi wheel trims
SUSPENSION
Debateable
INTERIOR
Stage one race spec.... ie, no radio, no heaters and various trims broken
McDonalds wrappers, fag ash and some mud
BODYWORK
5 door hatchback with colour coded bumpers
Gaffa tape assisted door mirrors
Carbon style boot lid with cool spolier
Leightweight panels, aka healthy corrosion
Body mouldings, aka a fook off big dent or twelve
PERFORMANCE
No, not really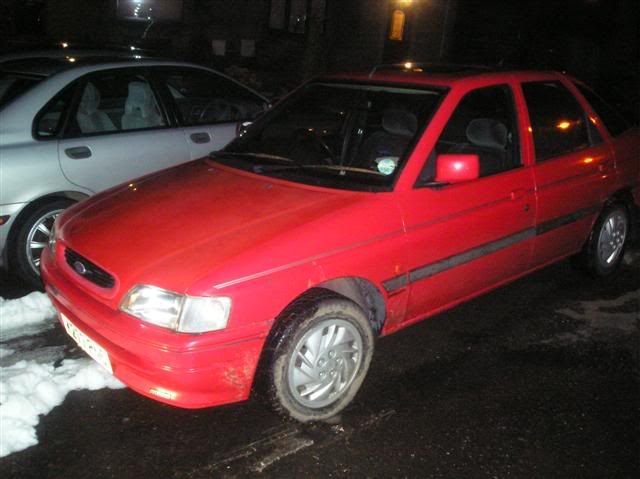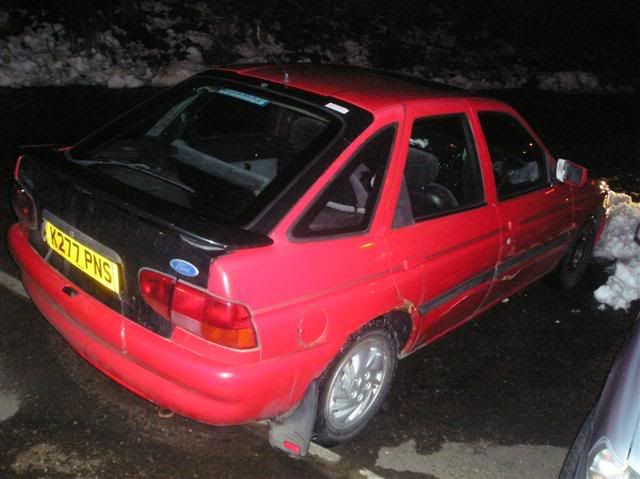 FUTURE PLANS
Run it for a week, run it into a tree then set fire to it
I'll keep the thread updated with various fields we visit, how well it burns and how long the engine will last when we piss in it....
:lmao: