Discussion Starter
•
#1
•
As I'm rather enjoying the whole messing around on two wheels thing, thought i't treat myself to a pit bike. We've got a great pay and play MX track with a load of land for just roaming around on for just £12 a day locally and they also race these (when fitted with Supermoto wheels) at a few local kart tracks in the evenings... just need the different wheels for that.
Behold, 140cc of hilarity....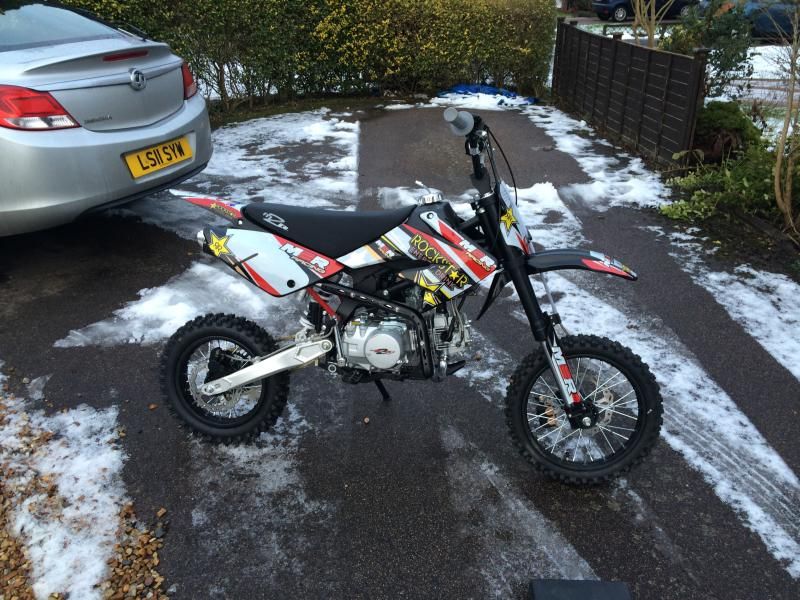 4 speed manual, geared for acceleration rather than top end.... pretty entertaining and loves pulling the front wheel up. 86cm seat height so actually not a bad size.
Got a pay and play lined up last week of Feb so ran it in along with one of my mates who also bought one over at my mates industrial units last weekend. Just another oil change and we should be good to go.
Just got to keep a lookout for the supermoto wheels and we shall start hitting the kart tracks in the spring too.