Discussion Starter
•
#1
•
Ive only had her for three months but its been great and very fast.
Its a Corsa B fitted with a C20XE from a Cavalier, the brakes were also taken from the same cav. Suspension has been upgraded to G-Max so lowered by 40mm. Alarm and other security
The interior is completley standard except the cd head unit.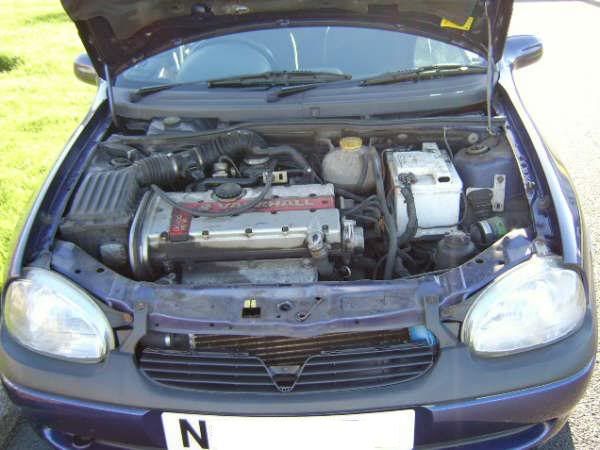 The shell itself is on 74K (1.4GLS orginally)and the engine is roughly on 90K now but I have no real proof of either.
10months MOT and 2 1/2months tax
I serviced it when I bought it which was Oil, Oil filter, New Plugs, Fuel Filter, Panel Filter.
I also had the cambelt,Aux belt water pump and also a new Petrol tank all fitted less than 600miles(3-4weeks) ago. Coolant was also done @ this point.
Its a real sleeper and the looks you get from people as you beat them from the lights is great.
Im looking to swap for something bigger as I feel the Corsa is just to small for me Ive always had larger cars even though this is the quickest think Ive ever owned.
I value the car @ roughly £1000 so looking to swap for something of the same value just bigger. Let me know what you have through PM.
Shaun