Discussion Starter
•
#1
•
Well, 150,000 hard miles and I suppose its only fair to accept the old bus had to die sooner or later.... here's the sad story of the demise of yet another Cavalier T.... hankies at the ready.
It started with a club run down to the borders.... along with a few lads from East Scotland, Astra Sport and VVOC and me in the freshly painted Cav we hit the M8 destined for Glasgow, then onto Carlisle... Sadly, for me the Cav decided it wasnt going to England and threw the towel in.
80mph, drop in 5th and set off after Mad Coo in his VXR.... seconds later, misfire and tons of blue smoke. Freewheeled/limped into Harthill services, and along with the rest of the boys we did a quick diagnostic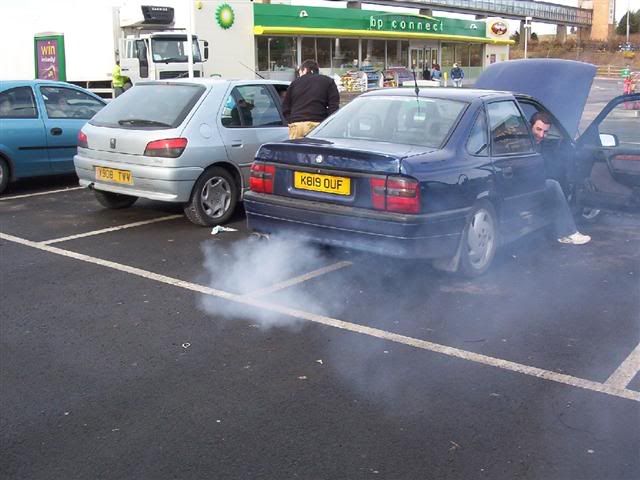 We decided this was bad, very bad.... tie to all the AA. An hour later the car was duely chucked on a flatbed, the AA never even protested about lifting it or sending out a van to "repair" it. Must have on file "Dave's car - shed, lift and shift only" or something.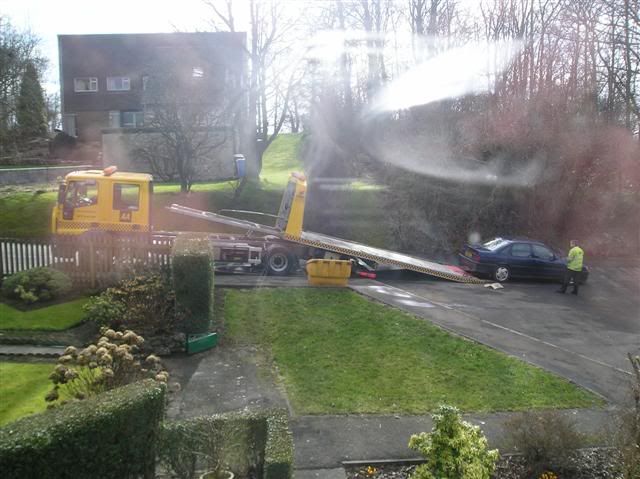 So with the car back at home it was time to do some investigating
Today I took some sedatives, plucked up the courage and went to investigate just how bad the damge was to the turbo'd bus.... and well....
After a short detour round Fife, Gaz (The Big Yin) arrived in his mobile workshop to lend a hand, and offer a shoulder to cry on if required... toys came out and we set about ripping it apart....
Initially we pulled the plugs out..... and immediately noticed number 2 was wet, a quick check down the hole and the top of the appeared complete but wet. Hoping it was just gasket failuer, we carried on.... note nice shiny engine, regular oil changes are worth it...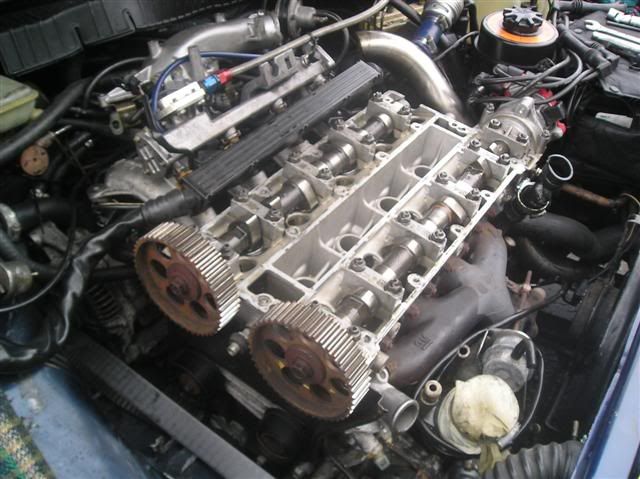 Short delay whilst Gaz nipped up to borrow a socket from Dougie (cheers dude) Whilsy he did that, the timing belt, inlet manifold, water pipes nd turbo ancilaries all came off.... from there the head was ready to come off...
Two man effort and the head was off an clear off the car..... in streo we went "ahhh fook" and we stared vacantly at the melted number 2 piston. Yes.... its terminal.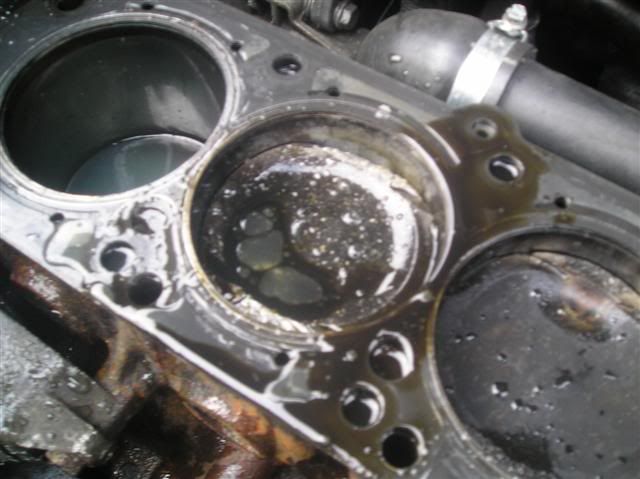 From there we checked the head.... bar some major pitting in the casting and on the valves, its seems savageable....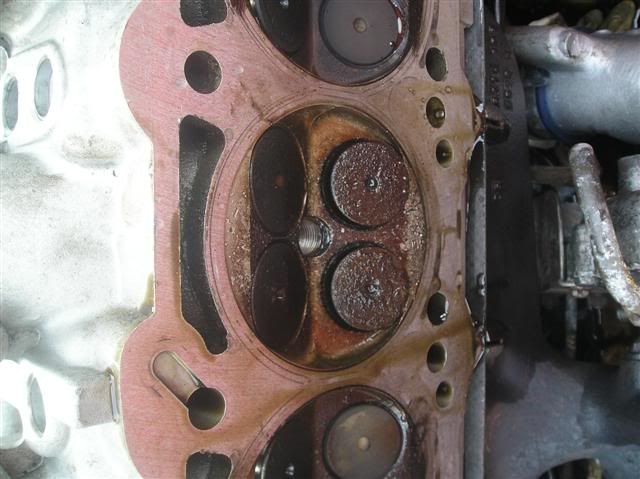 But.... sadly the block isn't. Its well melted, and looks like a minimum off two pistons and relining.... whether its worth doing that is dubious. 1 and 4 appear in good order, 3 is showing evidence of melting round the outer ede although the bore seems fine. Number 2 is wrecked, melted completly with extensive scores on the bore
So.... its time to weigh up the options.
1. Complete engine rom Vauxhall at £1200+vat
2. Source a rough complete Cav/cali and steal the bits as required
3. Buy a complete 2nd hand LET engine
4. Try and find an LET bottom end with pistons
5. Use an XE bottom end, source 2 LET pistons and use that
6. Break the car for spares or repair, cut my losses and buy a 850R
Regardless, its no gonnie be a quick or easy fix, although option 5 seems like the best/cheapest option.... and its happened at the worst possible time.... a. Im skint and b. I need it for work. But... if anybody has any suggestions, pistons or spare engines lying around then Im listening.
Im needing cheered up.... I need RWD power for a wee while, some TLC from a skank or a 24 park of Staroprammen and some drugs.... or all three....
*goes off to dig the mountain bike out the shed*