Discussion Starter
·
#1
·
I'm breaking a Nova SR that's been sat on my drive for a year. It's got 2L GTE brakes (rusty discs) powered by a mk3 astra 16v sport master cylinder and servo, GSi bumpers, electric window and central locking bits, strut brace, smoked tail lights, 15" fox evo 5's in an anthracite style colour (fair amount of tread left on two of the tyres), and has lowered springs and uprated dampers.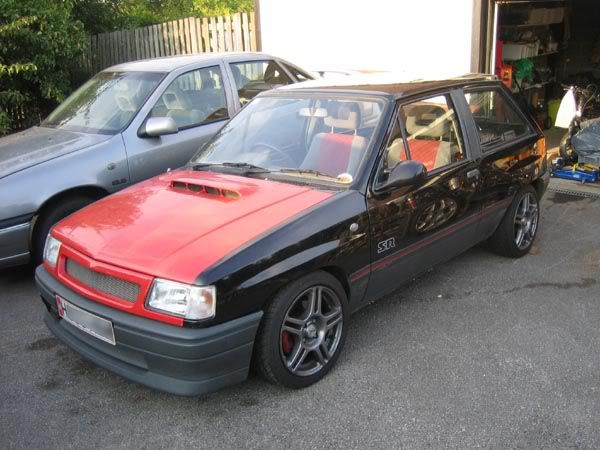 I'm after £400 for the engine (with all ancilleries) and gearbox. It's a 1.3 SR block with a port polished 1.2 head and an F13 gearbox. It has twin 40 Webber carbs (no filters), Irmscher inlet manifold, i believe a 285° Piper camshaft, adjustable vernier pulley, KP pistons, and ARP rod bolts. It had just over a grands worth of work on it by a company called 'Jam Sport' in Northampton last summer, replacing a failed headgasket, skimming the head, rebuilding the carbs, fitting the cam (replacing the 300° that was in there), and tuning it on their rolling road. I have a receipt for this work. The rolling road printout is below: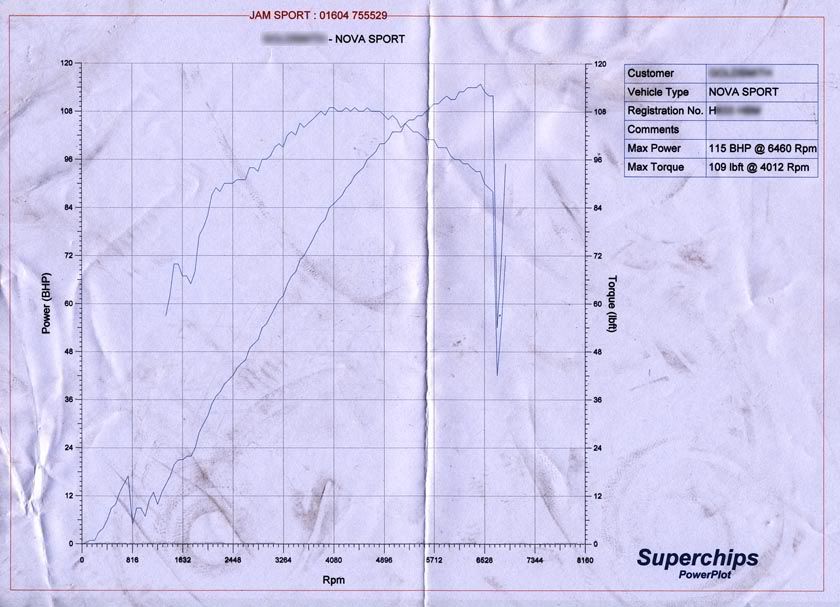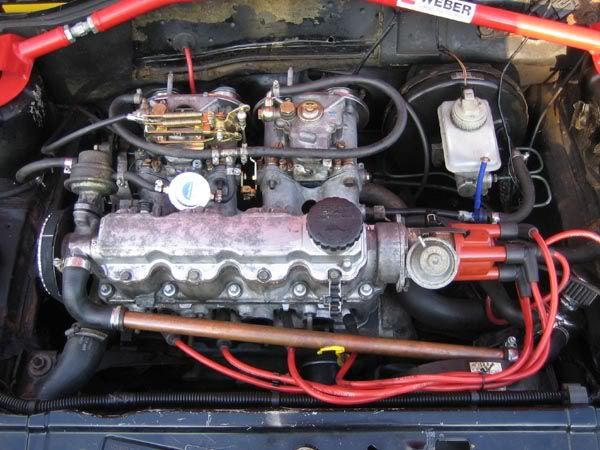 The previous owner claimed that the engine had a misfire when it came back from Jam Sport, i haven't driven the car so i don't know the nature of the misfire. I believe it is apparent at full throttle and high revs. The engine has been sitting in the car since i bought it last year, i intended to use the shell for a project and sell the engine, but i ended up using a different shell altogether so the car's just been sitting. I have started it very occasionally to move it around the drive, but that was
very
occasionally.
I also have a pair of unpainted non-genuine front wings, slightly scratched.
Parts that cannot be posted must be collected from Milton Keynes, or i can meet half way in exchange for petrol costs.