Discussion Starter
•
#1
•
Blotto's Pvs (with Pictures)
Well, what can i say? Think we could all look at the pictures and had we not gone, sit back and think 'thank god!' however, as usual, even though there was rain, mud, rain and then more mud, it still was a fantastic weekend.
Started for Pip and i about 2am Friday morning, when we both finished work. Pip went to bed, i started to load the car and thought i had best have a couple of hours down time. Met up with Mark at 9am so we could nip out and get a new tyre for the Meg, got home, last trip out to pick up final supplies and then meet up with Mark for the small convoy.
Will say that its probably the slowest my omega has been on the motorway and apart from a small stop to tighten his nuts (wheelnuts lol) and me parked RoadWars stylee, we carried on. Now, we got to the M25 junction and Mark was looking a bit famished so, traffics at a standstill, what do you do? Quickly jump out of the car with half a box of cheesestraws, run to the Nova behind to the complete bemusement of the Audi driver behind him, jump back in the Omega and carry on lol.
Finally get to Toddington and met up with other Vxon'ers and the now infamous Belgiums (i would be up to driving over there next year, as would Pip btw) and it would appear they had already got into the party mood. They had some awesome old school motors and i still say that black and white Cavalier Turbo looked the puppies!!
Finally get to Pod after some small problems with one of the Mantas, get the tent put up with some help from Morph (cheers bud) and basically the weekend went from there.
Yes, we had rain (a considerable amount to be fair) and it would be easy to say feck it, however, all things considered, i totally enjoyed it, drank a lot of beer, ate a lot of good food and met up with a lot of good friends again and met some new faces. The Omega did prove that although she is rwd, and can cope slightly better than fwd in sticky situations, she did need the odd helping hand as i really cant get into the whole 'plough straight through with the foot buried' method but can say i never needed a tow so was quite happy with that.
Journey home was fairly uneventful and as Mark commented on the way back, it does make a change to get home at a reasonable time. I did have a couple of heart stopping moments when i heard massive clunks coming from the underside at the front of the omega, however this was quickly discovered to be dried lumps of mud that were on the wishbones and various underbody sections and shall be going as soon as i finish work this afternoon
My thanks go to everyone that attended in the name of Vxon really, especially those at the top that made this happen. Without all of the pieces, this puzzle may not have been as successful as it was, despite the heavens opening on an almost daily basis.
Thanks especially to those that introduced Pip to a new world of Lapdancing and made sure she got back safe (you know who you are
) and once again, to everyone that attended as even though it was crap on the weather front, friendship and good times made the sun shine throughout the weekend
(oh, only bit idid get annoyed about is the only reason i left early was because work had called me to ask me to come in early today, however, was called at 0200hrs this morning and told not to bother, duty covered and back to original duty of 1415hrs start)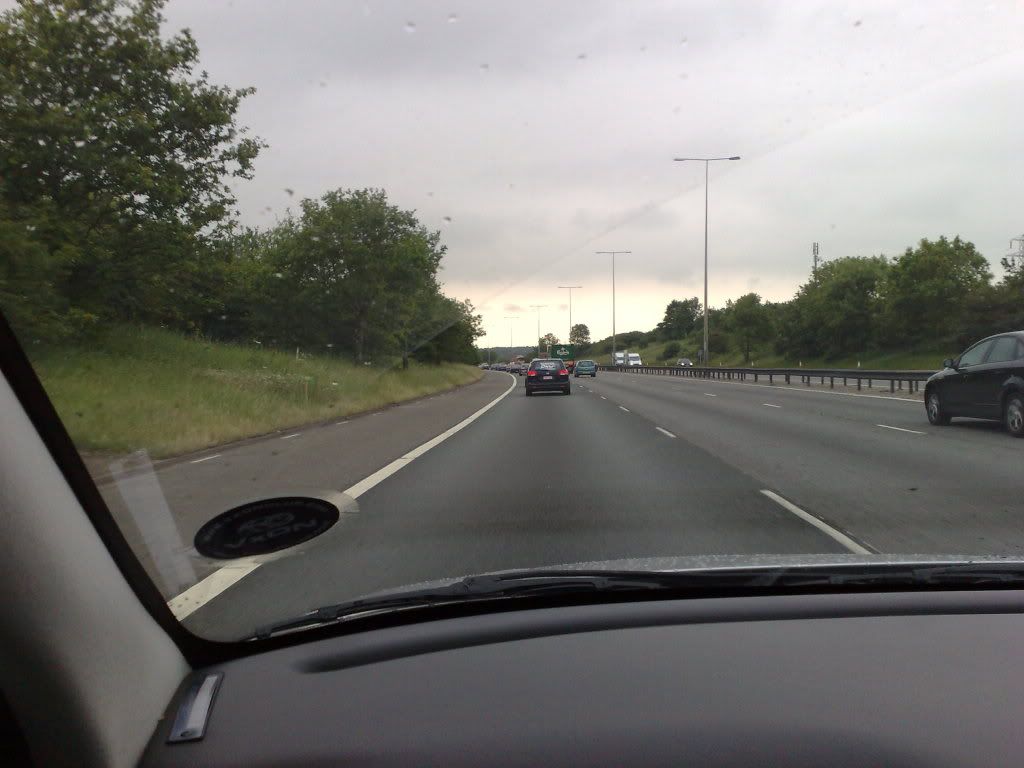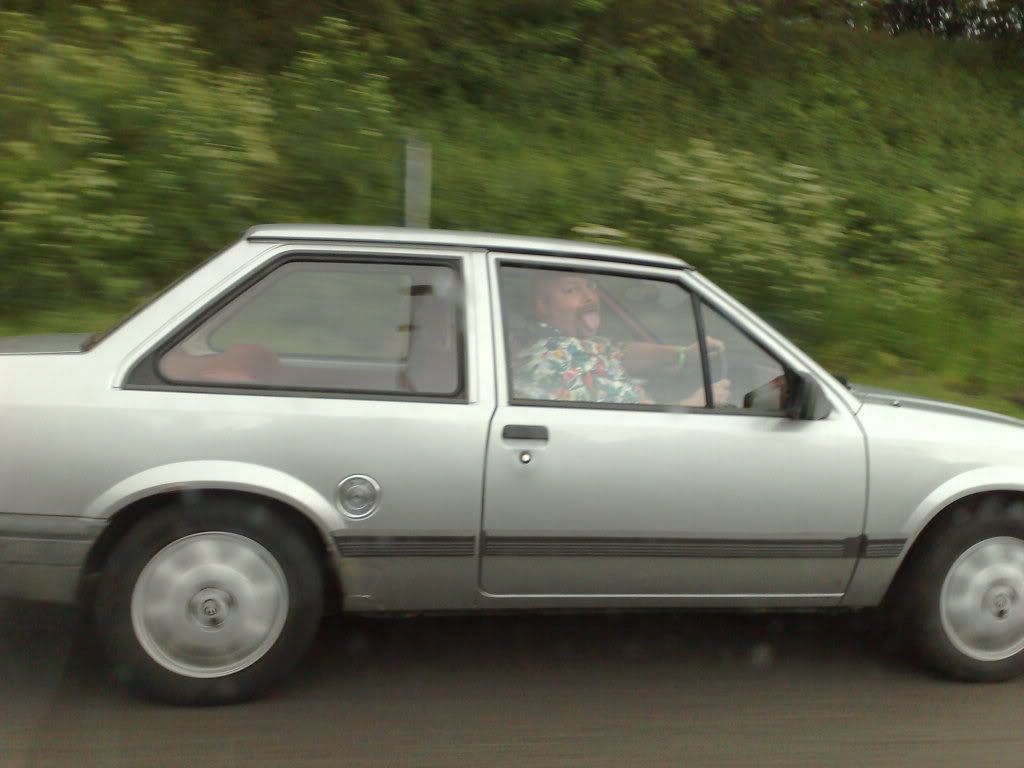 Woko decided the club stand didnt have enough mud so he bought some from the camping area
Mark decided that getting Nova junkie to put his nova on the trailer so he didnt get his car dirty and i had to stand on the brake so he didnt get his hands dirty strapping it down lol
Aww feck, its broken again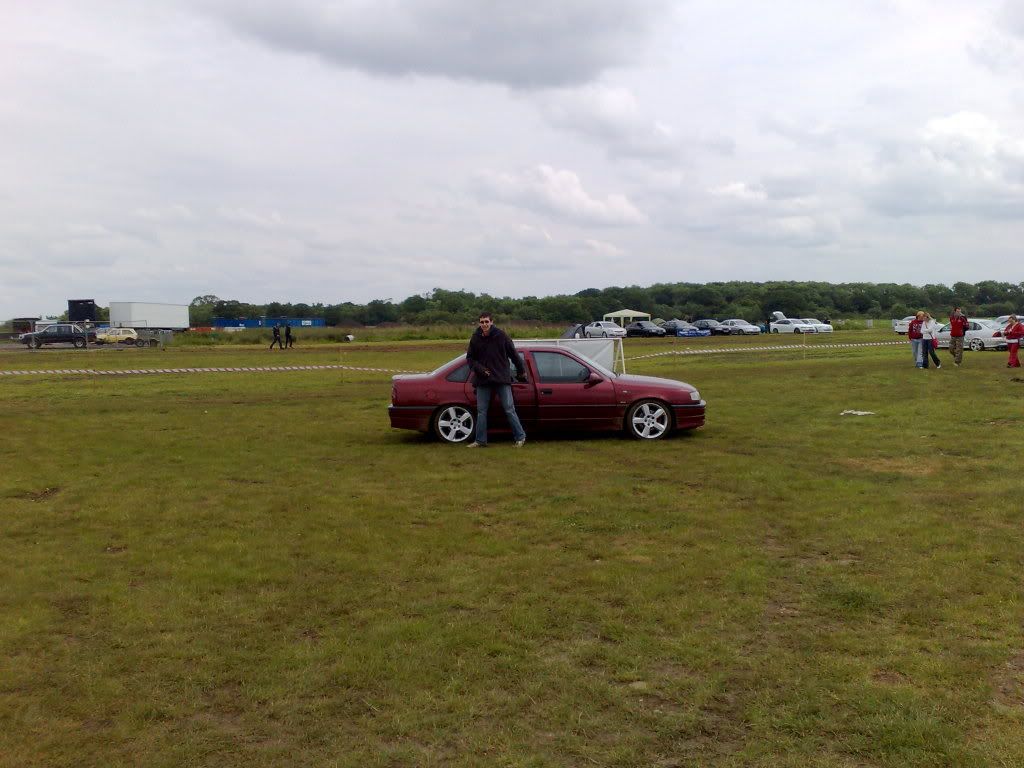 The very nice Irmscher Insignia and Skullcandy hoping they would not know its missing lol
Fastest street legal Vauxhall, 0-197mph in the same time it takes most of us to to get to 60mph (7.4secs iirc)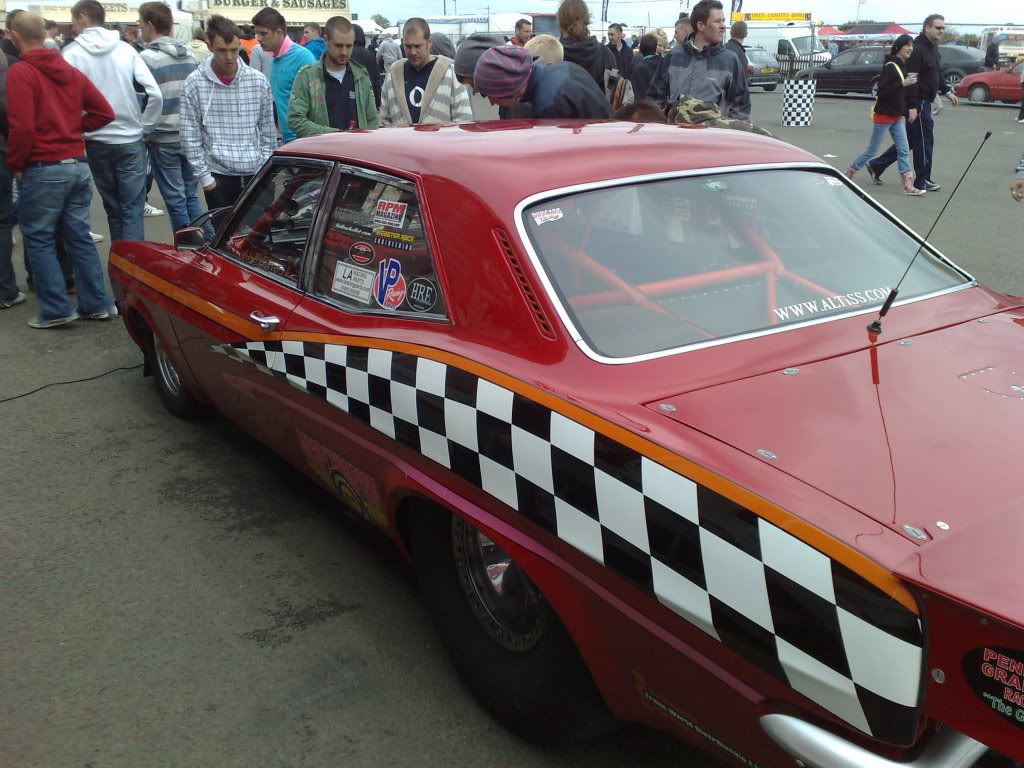 1st funny car
Woko's lovely missus taking the roasted marshmallow theme to a different level, roasted alligators and cola bottles (which really are quite nice!!)
On the way back, we stopped and popped the bonnets (mainly so i could check the noises which were coming from the lumps of mud falling off). My bay was really tidy (thanks to the underbody tray), marks however was ...........................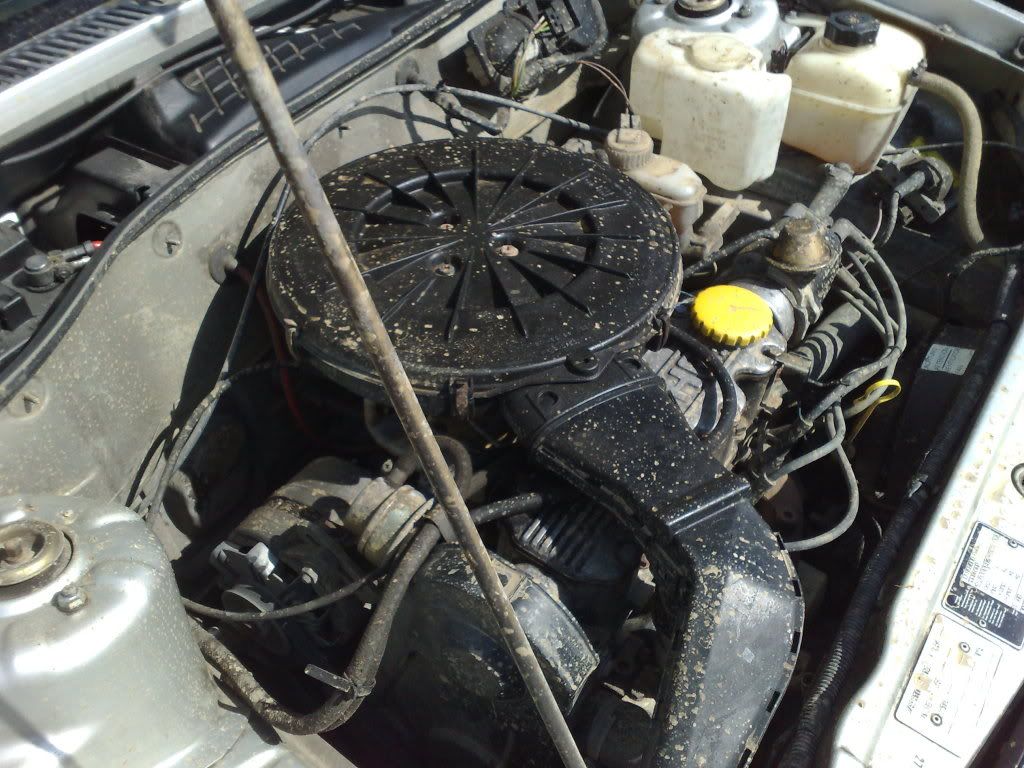 Links to videos as soon as youtube loads them