Discussion Starter
•
#1
•
I'm awake at 5 in the morning because my bloody cat woke me up!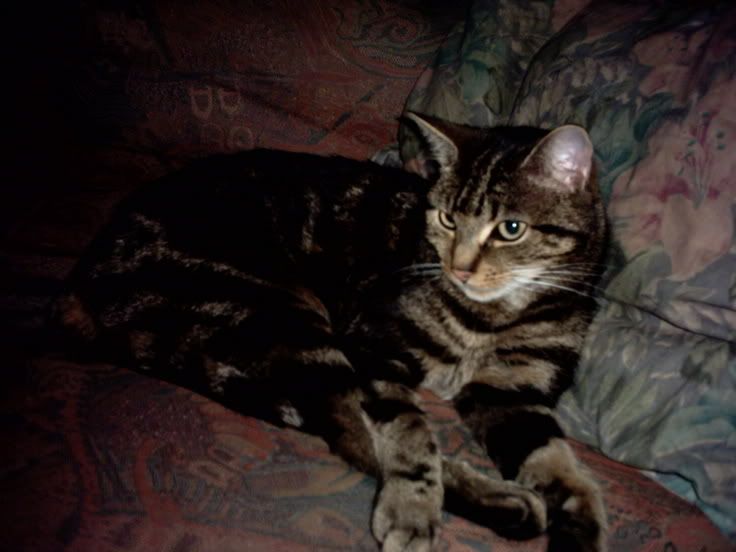 This angelic looking creature, known as Ed, captured (without harming) a mouse about 30 minutes ago and managed to deposit it in the pair of jeans that I threw on the floor last night when I went to bed!
I woke up to find Ed with his face stuffed up the leg of my jeans, making a hell of a racket and when I moved them I heard the mouse squeeking. So I gathered them up into a bin liner (complete with wallet,mobile,change and keys) put my dressing gown and boots on and went out in the cold march wind to empty the contents on my patio:eh
The mouse got back to the wild without a scratch, my jeans are covered in dust and general patio debris and Ed is now in the dog house (not literally) and here I am wide awake, drinking a cup of tea and watching the F1 highlights (again) on ITV4:grrr
Bloody cat.